As designers such as Axel Vervoordt and Vincent Van Duysen ushered in the vogue for Belgian modernism in the late 2010s, pared-back interiors filled up with linen slipcovers, muted colour palettes, and rustic wood surfaces. But even as decorating fads have begun trending back towards, well, more, one of that moment's subtle hallmarks has proven to have serious staying power: Plaster walls.
Blame it on all that time at home in quarantine, but something about the warmth and texture of plaster has taken hold.
These days you'll see them everywhere from New York City—see Athena Calderone's Brooklyn brownstone or this moody town house by AD100 designer Giancarlo Valle—to L.A.—a family home by Nate Berkus and Jeremiah Brent and Jay-Z's new Roc Nation offices. by Willo Perron.
Nation  Nation offices by Willo Perron.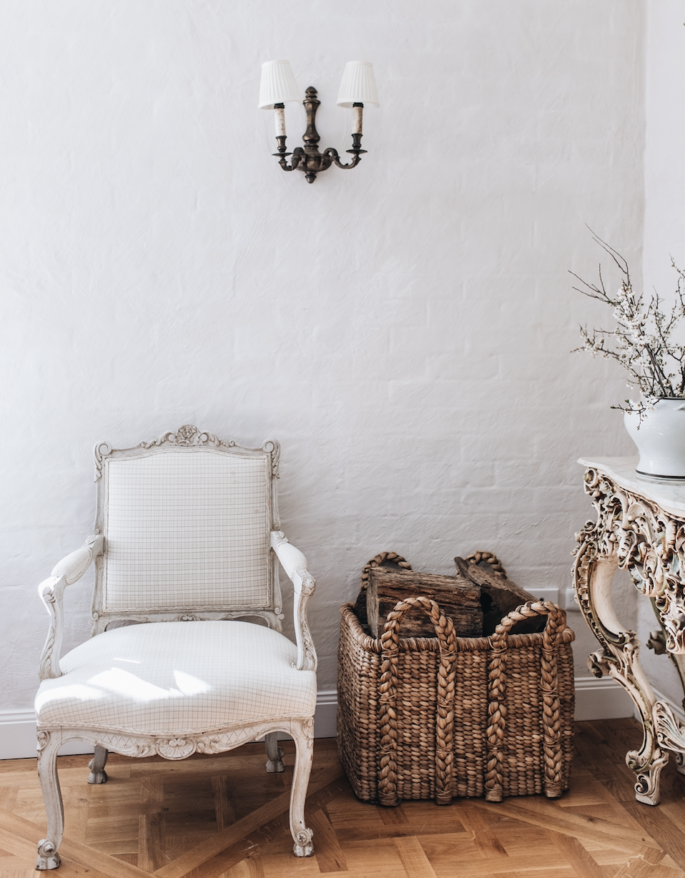 They have dapple, they have light, they have shadow. No two moments are exactly the same when it comes to plastered walls such as Melissa Penfold's country house. "It's kind of the umami of architecture," says Amy Morgenstern of New York- and L.A.-based Kamp Studios, the crème de la crème of plaster artisans.
A space can go from ordinary to totally extraordinary once plaster is applied.
It can be found in the Pyramids.
Plaster is an ancient technique, and even the earliest methods used don't differ all that much from those used today. Sludges of water and clay or lime have long been used to fortify huts and keep out weather and wind. And, according to the Encyclopedia Brittanica entry on the subject, the ancient Egyptians were master plaster workers; the Pyramids contain 4,000 year old plaster that's still in good shape. Lime and gypsum plaster coated early Egyptian tombs, stucco (the Italian word for plaster) was used across the Roman Empire, and in the 15th century, a water-resistant variety made from crushed marble and lime putty called marmorino (a.k.a. Venetian plaster) began to cover walls in Italy and beyond.
But it's not just for old buildings.
Don't be fooled by plaster's old origins: It works well in traditional and modern interiors alike. 
Of course, plaster walls are nothing new.
Fast forward to the 20th century, when there was the rage for Mediterranean in 1930s Palm Beach and homeowners clamoured for all things Tuscan in the 1990s. Plaster played a starring role in all of it. Now, decades later plaster is back.
The appeal of plaster walls is they almost look alive. They have dapple, they have light, they have shadow. No two moments are exactly the same..
Plaster has become the wall treatment du jour among a certain in-the-know set.
"Plaster walls are kind of the antithesis of developer style," says New York interior designer Gregory Rockwell. "They've almost become the poster child for 'warm modernism.'" For a recent Upper East Side job, he worked with Kamp on several spaces. In the home's galley kitchen, they applied a soft, matte lime finish. "For this type of application, always to cover all the walls and ceilings in the same colour and finish."
In the entryway, they used bright white Venetian plaster to create a fluted texture on the walls. "It kind of looks like corduroy made from snow," he says.  In general, Rockwell says, passageways and walls that get lots of natural light are great places for plaster.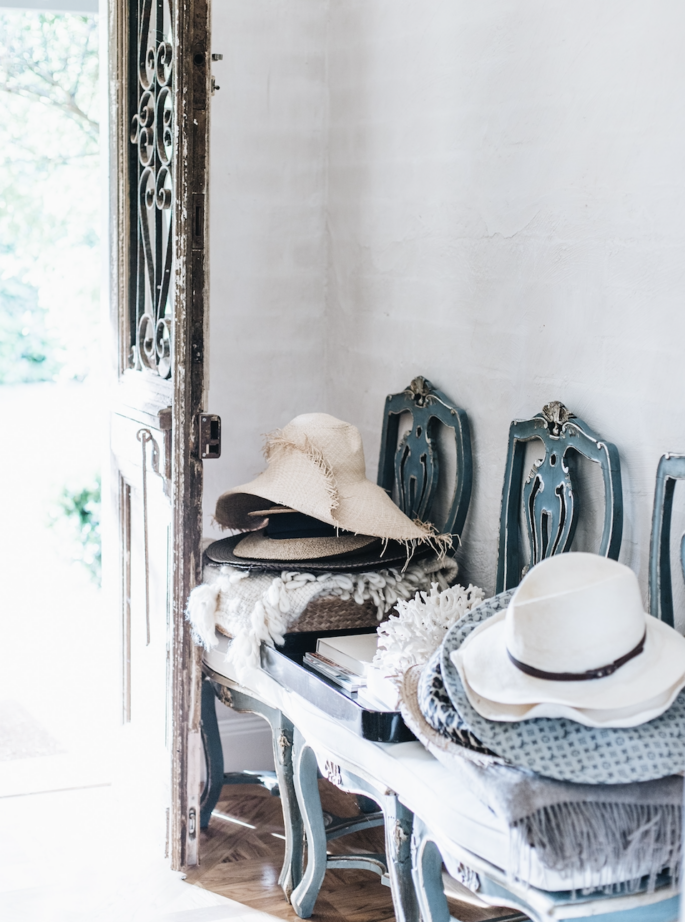 Considered them the umami of architecture: you can never go wrong with plastered walls such as at Melissa Penfold's country house. Photo: Abbie Melle.
Hiring plaster artisans is of course, the gold standard. For designers or clients who want something more DIY, Portola Paints offers a few popular new alternatives: Their Lime Wash and Roman Clay paints give that raw, plaster finish for less. Giancarlo Valle recently used the lime wash in supermodel Martha Hunt's New York apartment (though for the cream-coloured den, he worked—you guessed it!—with Kamp). Or, for simply a touch of the texture, try plaster-inspired accessory items that have emerged in the market. Read more, '10 Designers Weigh In On The Best White Paint Colours.'
"I love that with plaster, your impulse is to touch the wall," Valle says.
He uses it across his projects, and often leaves the super-textured base coat as the final finish. "Right now, I think people are ready to touch things again—they want things that are handmade. It's almost a reaction to all things digital."
Among other pros: plaster can be fire-resistant and particularly good at blocking noise. On the other hand, it's much trickier to install than drywall, and difficult and costly to repair if it's damaged.
And it's not just for walls. 
Think beyond walls: You can use plaster to create texture and sculptural effects on everything from stairs to fireplace surrounds.
It's environmentally friendly.
Unlike many types of paint (the other alternative for covering walls), plaster is an environmentally sound natural material: breathable, and free of chemicals and VOC. If you're concerned about toxins and eco-friendly finishes, natural plasters are a good option.
It can be waterproof.
Tadelakt, the Moroccan plaster, is made of lime plaster and a black soap made from olives. Combining the two ingredients creates a chemical reaction that creates a totally water-, mold-, and mildew-proof finish, making it a durable choice for the kitchen or bath. But use it sparingly: "Tadelakt is the Rolls-Royce of lime plaster finishes. It's generally more expensive than other types of plaster, so use tadelakt in wet areas, and another type everywhere else. 
It requires layering.
Most plasters are fairly laboUr-intensive to install and require at least three coats. Corners especially are tricky to trowel, and some plasters, like gypsum plaster, require the worker to move quickly to avoid "cold joints," spots of weakness in the plaster.
It's pricey.
Because it's tricky to install, plaster can be pricey. Installing new plaster is significantly cheaper than repairing and resurfacing existing plaster.
But, you can DIY the look.
Don't want to invest in full-on plaster walls? Or have existing drywall you don't want to excavate? You can get the textural look with limewash paint. The good news is that it has all the visual charm of plaster, but it's much easier, quicker, and more forgiving to install.
Parts of this story first appeared in ArchitecturalDigest.