Take it one step at a time – here are the quickest, most dramatic and cost-effective ways to add instant style to your façade and boost your happiness everytime you come home.
TRIM THE HEDGES
Shrubs should frame your windows, like eyebrows frame and fence our faces  – keep them manicured, not out-of-control.
CLEAN THE WINDOWS
If your windows have a visible layer of dust, cobwebs or dirt on the sills, get out there and clean them.
PAINT THE FRONT DOOR
The quickest and most effective way to add style to your entry is to jazz up your front door.  Think of it like jewellery for your house.  It can be a little flashier than the rest of the outfit. With the right colour (and door knocker), a plain Jane door can become the goddess of cool.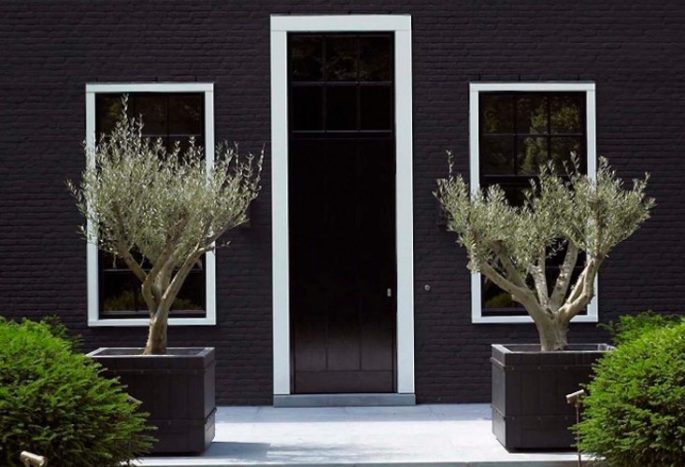 GET A NEW DOORMAT
When it comes to doormats, buy them like carpets. If it's stained, scuffed, worn or faded, replace it immediately.  Big doormats only; not small.
GET A NEW HOUSE NUMBER
House numbers are one of the first thing people notice and set the tone of everything else.
CLEAN OUT THE GUTTERS
Nothing says Steptoe and Son like clogged gutters full of soggy leaves. You can do it yourself with a sturdy stepladder, old waterproof gloves and a bucket to fill with water to flush out the detritus.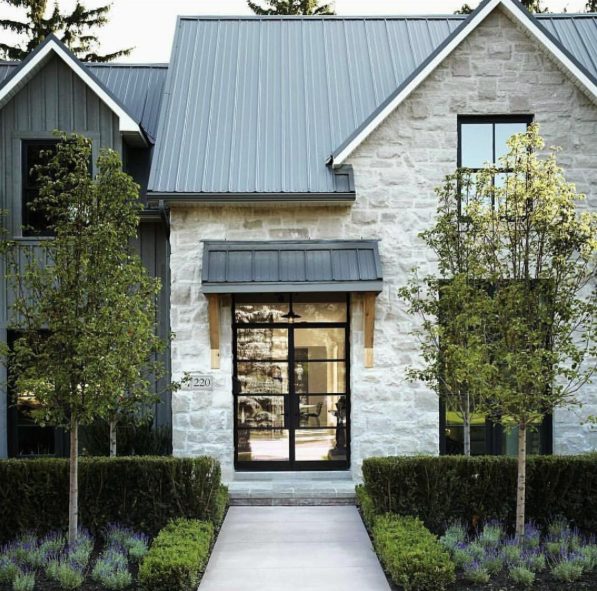 GO FOR HARMONY
You can take years off your house with a lick of new paint. Use the same colour (such as driftwood, stone, grey, charcoal or black) for the house, trim and stairs to give a great first impression. You can change the entry stairs from existing concrete or brick to marble, stone or slate and then paint the house's trim and body the same colour.
REPLACE YOUR ENTRANCE LIGHT
It's hard to go wrong with a wharf light or lantern; both are versatile styles that complement mod and trad facades.
GET MATCHING PLANTERS
Flank your entry with matching potted plants to create instant symmetry.  A pair of boot scrapers, wall lights, plants, or pretty much anything, will add instant formality to your entrance.
GET A NEW LETTERBOX
If your mailbox is rusty, dented, chipped, replace it with a long lasting aluminium or steel model.