We're predicting these 10 new design trends, via US blog Gardenista, to be the looks that will define (and improve) the best gardens this year. Yes, everything from black paint to columnar trees and ribbon driveways!
BLACK  PALETTE (AND FENCES)
A black backdrop is the perfect foil for green plants (or any colour flower), plus the silvery wood of weathered furniture and grey gravel. Black paint (or stain) for garden fences and walls is an inexpensive way to instantly create drama. And black pots and planters will add extra impact.  
 PAINTED HOUSE NUMBERS
Painted house numbers don't warp, chip, crack or break. Also they cost almost nothing (chances are you still have a bit of leftover paint from the last time you painted the house), which could go a long way toward we're spotting this eco-friendly design trend more often. 
STAINED RAISED BEDS
Natural wood is the new favourite for raised beds, but lately we're noticing dark stains and glossy paints in grey, blue and black adding a touch of formality to the smartest kitchen gardens from Sweden to Long Island. 
 RIBBON DRIVEWAYS
The driveway design, the height of fashion in the 1920s, that consists of two parallel tracks paved with a hard material and separated by an unpaved area has found its groove again.  Not only do they look fabulous, but they use less paving materials, (so cost less), offer a range of landscaping options, can be curved to fit the contours of  your property and are cooler in summer than concrete slabs.  Oh and, they are a green solution too, creating a permeable surface to reduce water runoff.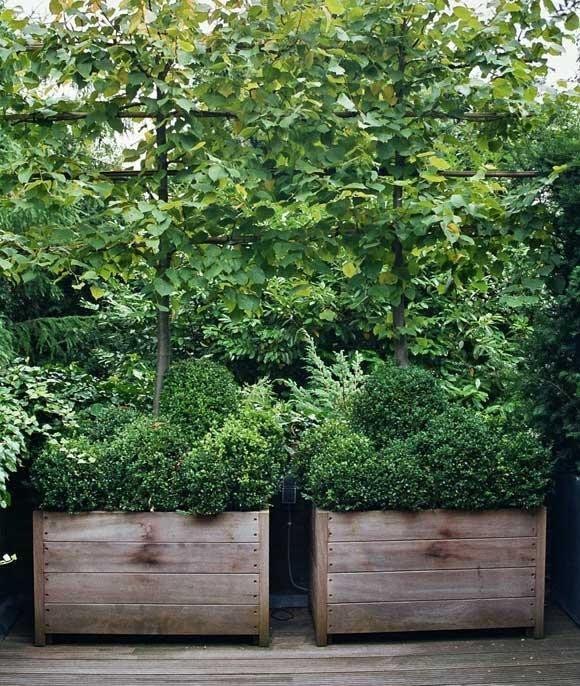 COLUMNAR TREES
Plant fastigiated trees (which grow from a single trunk in a narrow, upright direction) in small gardens or to solve alandscape design problem. Columnar trees grow up instead of out. Their footprint is minor but their impact is major. Popular choices include Cyprus trees, Japanese holly, European green beech or fastigiated hornbeam trees. Easily shaped by pruning, columnar trees can be trained to grow flat against a wall or as topiaries or as dense hedges.  
 WALL FOUNTAINS
Excellent for small spaces, wall fountains don't take up valuable planting space in the garden. A narrow trough at the base of a wall fountain can catch water and recirculate it.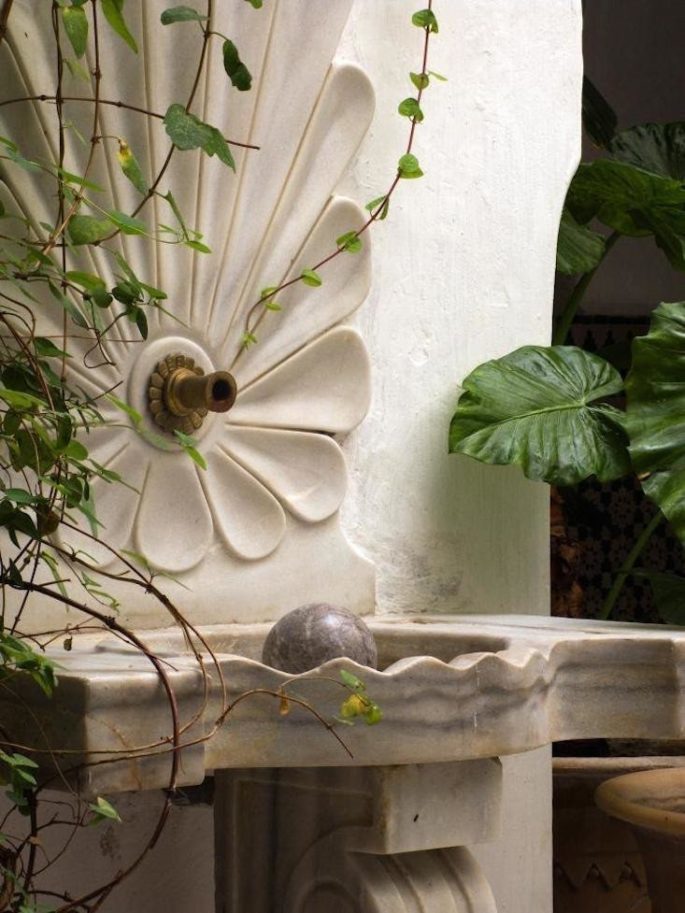 PORTABLE GARDEN BEDS
A portable garden bed is a great solution for renters (and the rest of us) who don't want to invest a lot of money in landscaping. Put raised beds or planters on casters and you can wheel them around to catch the sun or to instantly transform an outdoor space. In winter, they can come indoors easily no matter how heavy the pot.  
OUTDOOR SHOWERS
They're so common, they're the new hose. All you  need for an outdoor shower is plumbing and a shower head, let it drain into the grass or a shallow bed of gravel.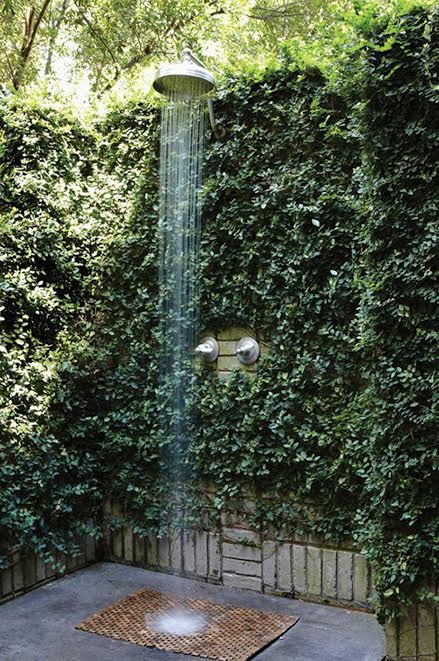 BROWN BLOOMS
What's driving gardeners to plant more perennial greases that turn into feathery drifts of brown this year? First spotted in renowned Dutch landscaper, Piet Oudolf's romantic landscapes, brown drifts of drought tolerant grasses also signal that you're saving water. Also trending: brown seed pods, brown flowers, and brown leaves, all left to weather naturally in the fall and winter landscape.  
FORCED BULBS
Follow the lead of Scandinavian gardeners who've long combatted the chill of dark winters by bringing Spring indoors. This year watch out for more indoor pots of forced bulbs including narcissus, amaryllis and crocuses.