Thankfully, the owners have both in spades. The result is a masterclass in easy decorating.  
Braebrook is warm and modern (not to mention comfortable for all ages) but also has a timeless classic quality to it. It's Sydney based owners wanted to use the places for school holidays and rent it out the rest of the time, so the house needed to be low-maintenance, with extra rough and tough materials that are practical but look good, too.  
First up: it was decided to work with a few existing quality pieces (a seven meter solid timber dining table, a knockout chandelier and tow well-built sofas); then allow the house to fulfill its destiny.   
Shiplap walls were updated with several coats of Dulux Lexicon, a foolproof liveable shade of white paint, that always works well in the Australian countryside. Too much colour can look unflattering and visually noisy.  Every room was updated, from the three bedrooms to the open-space living, dining and kitchen area. Even the wrap-around outdoor deck.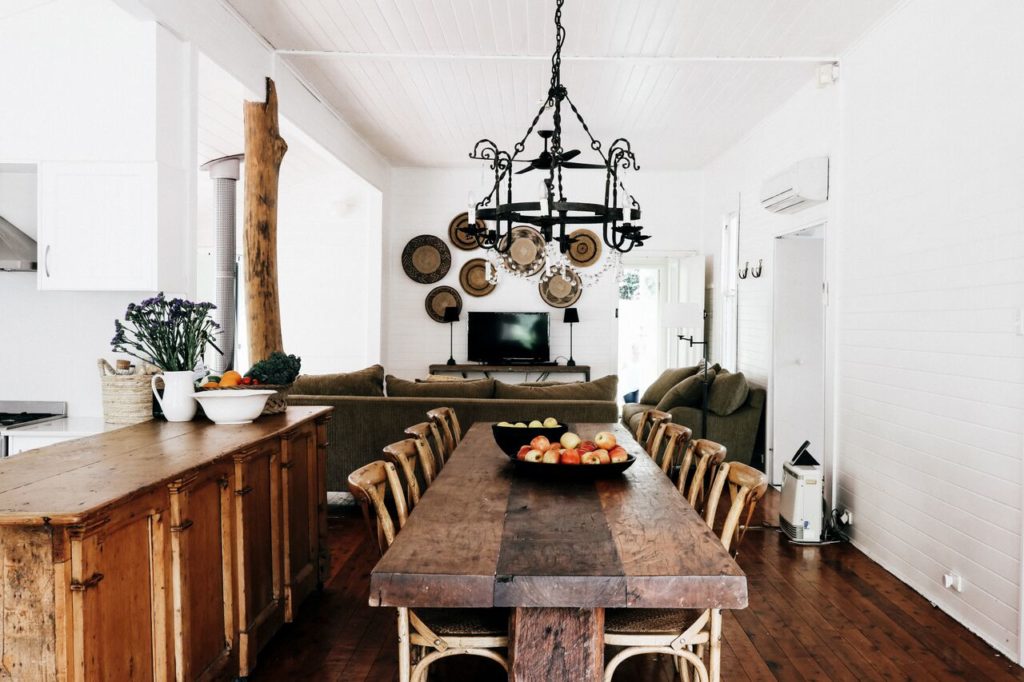 Next up, it was time to go shopping. Here's where we entered the picture and did what we always do, seeking out fad-free, hard-wearing classics. An African wicker sofa, pretty timber consoles, a coffee table, elegant lamps and cushions. Plus simple curtains, bedding and baskets. Timeless staples that can be mixed and matched. Styles and themes were mixed up: Asian pieces, French farmhouse, linens and jutes which work because of the cohesive colour palette and lack of pattern. We alternated clusters of objects and empty spaces.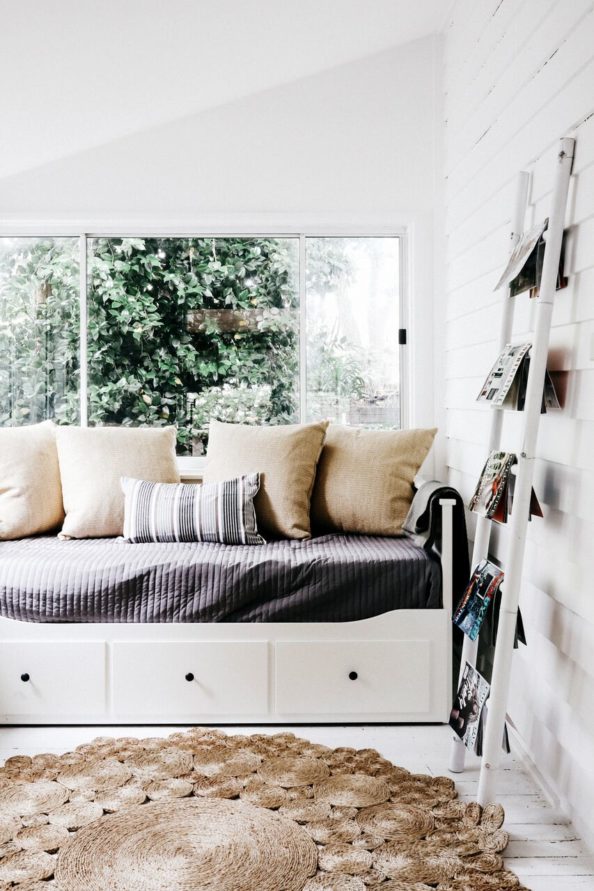 We grouped baskets and plants and books to create still lives, but give them room to breathe. And kept in mind: a limited palette is unifying and warm textures, such as lather, wool and rattan, are easy on the eyes. Very simple linen drops were selected for curtains and bedding.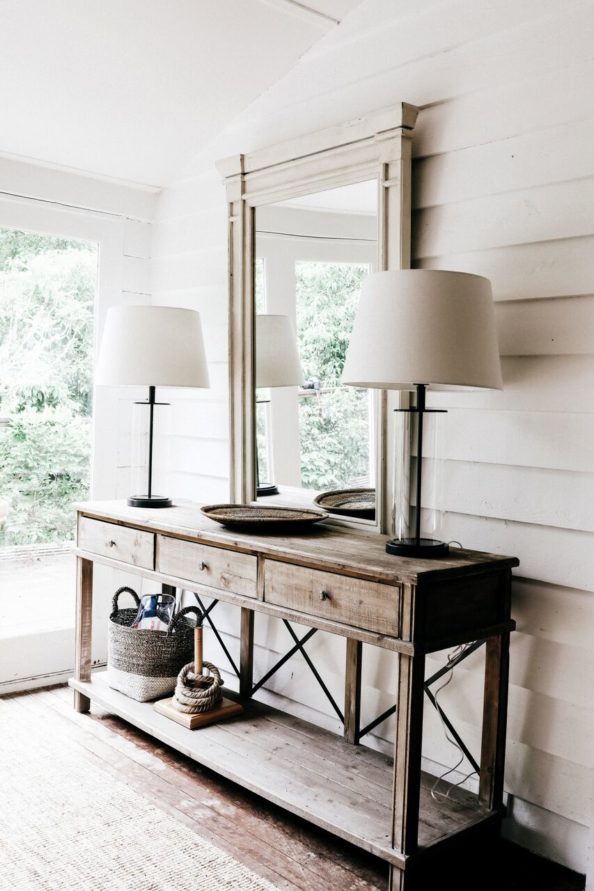 We chose tactile but tough materials throughout the house that have visual interest and character and wear well, such as cottons, linens, wicker, jute, timber, stone and metal. Windows everywhere were treated to new timber venetians and roller blinds from Wynstan with window and walls treated as one seamless surface to instantly correct proportions.   
The bedding, curtains and cushions are a mix from Ikea, Pottery Barn, West Elm and Restoration Hardware. Fans and door hardware are from Bunnings. Furniture is mostly from Orient House, La Maison and Barbara's Storehouse.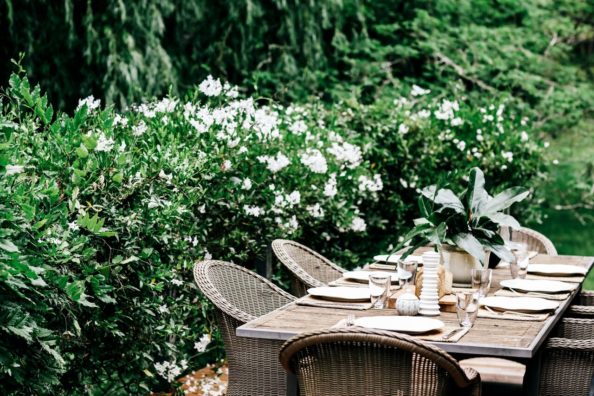 Rush and jute matting from Armadillo & Co was added to timber flooring. It's affordable but doesn't look it and holds furniture beautifully. One we got the flooring right everything else seemed to come together.  
Finally all spaces were sharpened with new table lamps and lampshades. They gave rooms confidence and are one of the first things people notice. We opted for great basics in classic shapes from glass to metal topped with big linen shades.  
Walls were decorated with a mix of African baskets (old and new) anything. The aim was to just fill up the spaces, working from the centre out. Massed together, things achieve drama. We raided Orient House for African tribal trays in all shapes and sizes and used them on walls in living and sleeping areas to create drama.  
The house really works. You can see for yourself- as it's available to stay in; and will find it's as great in real life as it is in pictures! 
INQUIRIES: braebrook.com.au