No other generation understands up-to-the-minute interiors quite like the tech-savvy 20- and 30-somethings that grew up on social media. So when Melissa's daughter Isabella Walker-Smith moved into her first apartment in Sydney's eastern suburbs recently, we couldn't wait to visit and ask her to weigh in on the essentials every young woman should have in her pad. We love Isabella's luxe list, and think every home should have these necessities, not just the young ladies. Here is Isabella's list of interiors must-haves:
A PIECE WITH A PAST
Atleast one piece of furniture that has a tale to tell. "I love things from my mother, grandparents, or something with a story to tell – like pieces I've found overseas and lugged home, " says Isabella. 
A MODERN GIRL'S WARDROBE
The modern-day wardrobe is a place where you can store your iPad as well as your grandmother's pearls and new Balenciaga jacket. Isabella opted for a wardrobe with lots of drawers, compartments and hanging space allowing her to store things in logical groupings  – as if it were a mini fashion boutique. The Ikea Pax wardrobe she chose looks like a built-in, suits her needs and makes the most of the space.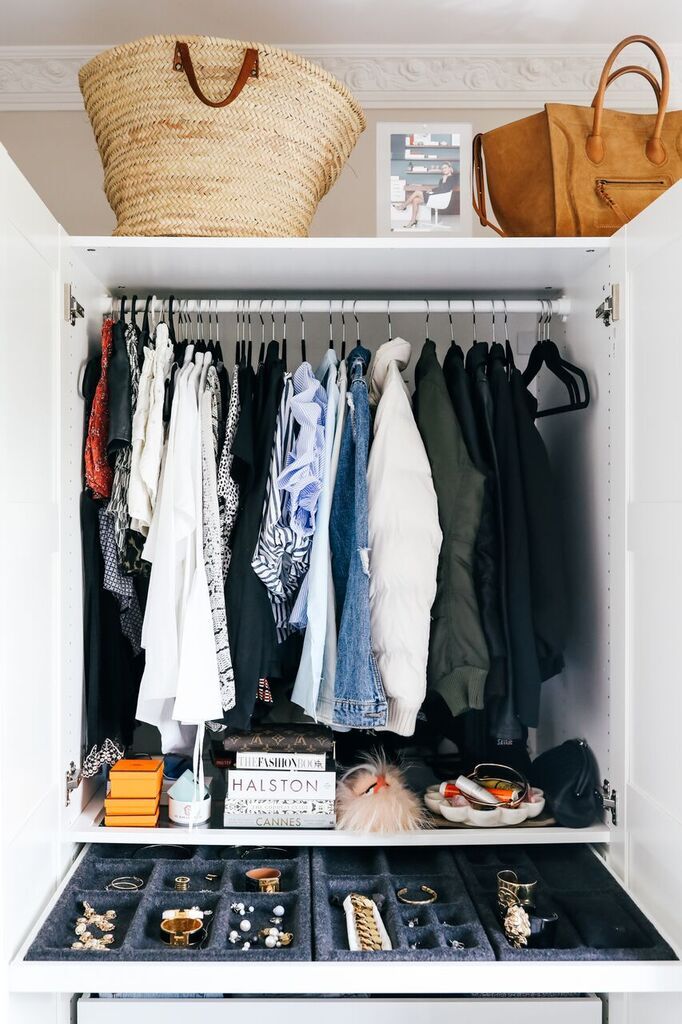 A DRESSING-ROOM-QUALITY-MIRROR
Sophisticated adulthood is no time to look less than your best. Double mirrors or a mirrored screen are a must, so you can see everything, according to Isabella.   
A BESPOKE PIECE
Whether it's art or furniture, Isabella is a fan of customizing it. We like the idea whatever your age or stage: it shows that you're decisive; know what you want and how to make it happen. 
A BLISSFUL BED
One of the biggest perks of being young is having the entire bed all to yourself, says Isabella. Go the extra mile and make sure your bedding is extra fluffy and cloud-like such as Isabella's bed. "I like a proper bedhead, too," says Isabella who opted for an Ikea upholstered design and layered different quilts and throws to avoid the room looking like student digs.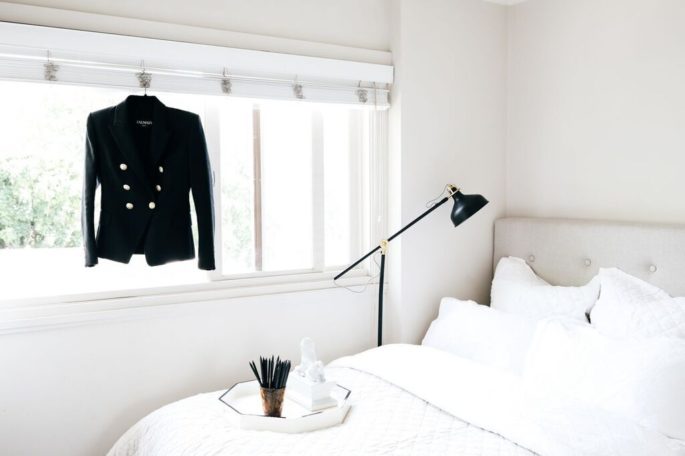 FLOWERS, FOR NO GOOD REASON
Whether a single stem from a neighbour's flourishing garden or a big bunch from the nearby market, fresh flowers instantly brighten a space and make it feel cared for.  
A PIECE OF ART YOU JUST LOVE
Go on, splurge on that piece of art that makes you unreasonably happy. Display it proudly for all to see.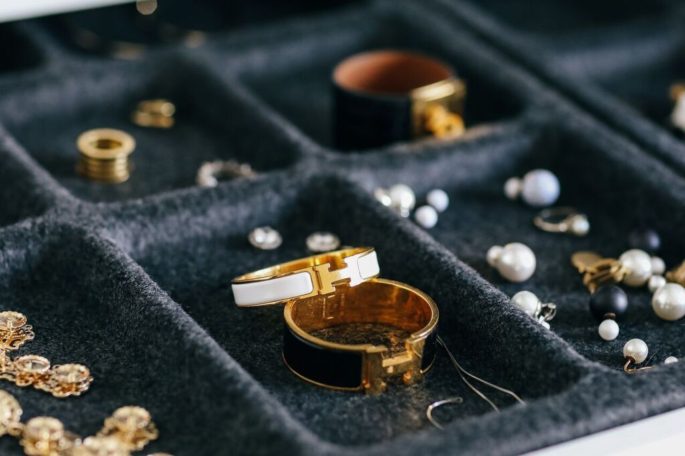 A WELL-STOCKED DRINKS TABLE
Not just for the boys, a well-appointed bar is the marker of any adult living space, single or spoken-for. Isabella splurged on nice tumblers (Reidel), and always has spirits, mixers, bitters and her fave champagne, on hand.   
A NICE SOUND SYSTEM WITH YOUR FAVE MUSIC QUEUED UP
Crucial for entertaining and unwinding, Isabella says you should never underestimate the power of a very good playlist after a long day.
 Millennials are essentially always interacting with technology, so integrating tech into the home is vital. Think snazzy speakers, and a streaming device for your TV.  
INSPIRING COFFEE TABLE BOOKS
A curious and inspired mind is among the most magnetic characteristics a person can have. Cultivate a great collection of books like Isabella: they are a statement you are educated, intelligent, interested in the world. They're great company, too.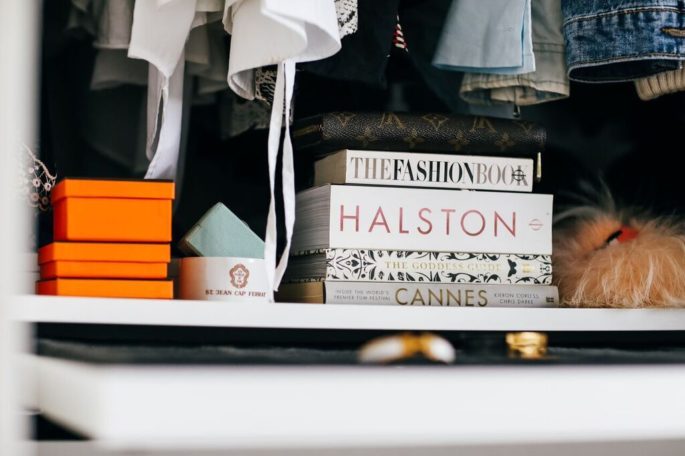 AN ARSENAL OF FAVOURITE SCENTS AND POTIONS
Think like a millennial and relish the ability to indulge in what you love. Collect all the necessary ingredients for one seriously long and luxuriant bath.  Potions, lotions, oils, salts, bubbles, creams, scrubs, mud masks, and candles—you name it. This one is simply self-explanatory: Treat yourself.  
AN OUT-THERE DECOR CHOICE
Treat your home like a personal canvas of self-expression.  Experiment with the unexpected, and know that you're out to please no one but yourself. Isabella hangs her designer handbag collection on a ladder and jackets on the window rail. It looks better than art; is more imaginative, less try hard and great storage, too. And that's the bottom line. If you wouldn't instagram it, don't decorate with it.  Forget it.  
Quick Q + A with Isabella: 
MP:What is the best style advice you've ever received? 
IWS: When I was a little my grandmother always used to tell me "a little glamour never goes astray."  
MP: What do you collect? 
IWS: Coffee table books and ashtrays (I don't smoke, I put my jewellery in them).  
MP: Are you a dedicated shopper like your mother? 
IWS: Definitely- I've been taught from the hand to the cradle. I spend where appropriate and only buy things I love.   
MP: What do you think are the golden rules when decorating your first home? 
IWS: Pick a palette and work within it, to give your home a complete feeling. Also, it's always better to take your budget and divide it by five rather than by 15. It's more important to have five great pieces than 15 mediocre ones. 
MP: How would you describe your own decorating style? 
IWS: Less is more and I'm OCD freaky clean. 
MP: Favourite space?
IWS:   For me, it's my bedroom because it's the one space where I can have what I like to have around me.  
MP: Favourite colour combination?
IWS: White, black, cream, coffee, with hits of pink.
MP: Can't live without? 
IWS: Jo Malone candles in grapefruit scent.  
MP: Pet interior hate? 
IWS: Framed mottos and fitness equipment on display. 
MP: Next Purchase? 
IWS: I am drooling over Dina Broadhurst's artwork. 
MP: What is your most marked characteristic? 
IWS: My laugh. 
MP: What is your most treasured possession? 
IWS: My diamond earrings given to me by my mother.  
Favourite writers? IWS: Dominic Dunne and Brett Easton Ellis.  
MP: Signature Scent? 
IWS: Tom Ford 'Santal Blush'. 
MP: Creatively One Theme You Keep Returning to? 
IWS: Monochrome. 
MP Favourite things?
IWS: A pair of Foo dogs that I bought myself this year. Mum has a pair, and they remind me of 'home'. Or Crystal table lamp I've had on my bedside since I was young. Reminds me of 'home'.