An email pings into your inbox from Caroline asking you to her birthday drinks in five weeks' time. How fun! And you're free that Saturday too. Excellent. But maybe you shouldn't reply immediately. Looks a bit desperate. And, come to think of it, didn't Johnnie mention that he might be throwing a dinner party that night? Hmm. Tricky. Maybe don't RSVP to Caroline for a couple of weeks to see if you get any other invitations in the meantime. It would be a shame to miss out.
'I didn't know you were coming!' says Caroline five weeks later, when you arrive at her party. Caroline says this smiling but inside she's raging. She put $2000 behind the bar for drinks and only ordered enough pizzas for 20 people, but at least double that number have arrived and now she's deeply annoyed on her birthday and WHY THE HELL DOESN'T ANYONE RSVP ANY MORE?
RSVP stands for répondez s'il vous plaît, which roughly translates as 'please just bloody let me know'. It was first adopted by grand Brits in the 18th century who were trying to ace their chic French counterparts at the court of Louis XIV. You were supposed to answer within a week, but the speed of responses was often more sluggish. Emily Post, the American etiquette expert, generously declared in the Twenties that RSVP meant you could reply 'in a month or two of receiving the invitation'. Little wonder that, back then, a particularly zealous hostess might send a card that demanded 'RVSVP', meaning 'répondez vite s'il vous plaît'. Perhaps it needs a resurgence.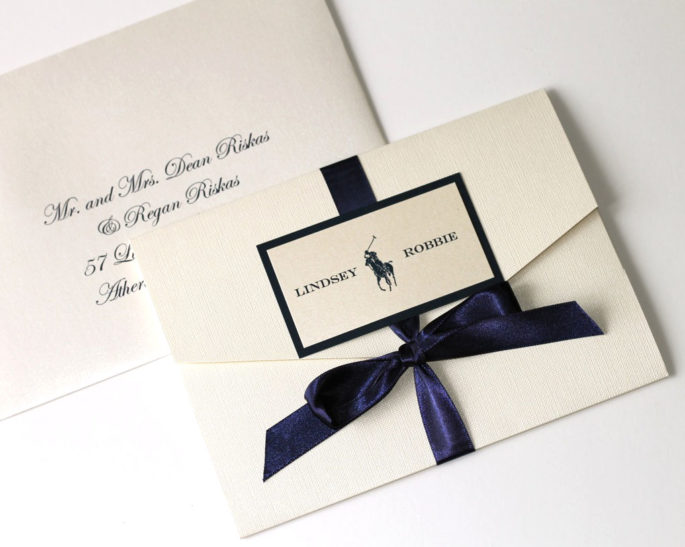 What's odd is that today's collective RSVP inertia can't stem from idleness because it's easier than ever to reply to invitations. Admittedly, for big affairs like weddings and 21sts, you might have to send a proper RSVP card in the post. But, really, how arduous is that? It's probably already stamped by your thoughtful host. You literally have to tick a box and walk to a postbox, you lazy thing.
Otherwise, invitations these days – for drinks parties, birthday parties, dinner parties, casual get togethers and so on – are likely to be electronic. Email, text message, Facebook or Paperless Post. You click 'reply' and say: 'How lovely, can't wait! X.' Or hit a button marked: 'I will/will not be attending.' And that's it. Simple.
But we don't do it. Because a more exciting party might crop up. Or because you've already got two nights out that week and you can't tell right now if you'll fancy a night on the sofa with a box of chocolates stead. Or because it's something a bit worthy – a book launch or a private view – and you feel like you should go, but you don't really want to. So you just ignore the invitation as if it'll magically take care of itself.
'I invited about 40 friends to a drinks party this summer,' says one furious hostess. 'About five bothered RSVP-ing, so I had to email everyone again chivvying them, to which most people responded: "Of course we're coming," as if it was never in doubt. Was I supposed to telepathically guess this? How was I expected to know how much Pimm's to buy?'
Exactly. Hosts and hostesses are efficient sorts with lists and spreadsheets. They need answers, they need names. 'And replying to a Save the Date in a text or an email is absolutely NOT the same as responding to an RSVP,' fumes one mother-of-the-bride, who recently organised her daughter's wedding. Of 200 guests, she estimates that 'about 40 per cent' RSVP-ed properly before the given deadline on the invitation. 'And then we had to spend weeks chasing the others up. What is wrong with people? We didn't spend all that money on the invitations for fun!' Quite. So can we all stop hedging our bets and just get on with it?
The new RSVP etiquette
You can never RSVP too quickly, either electronically or via the post. Your hostess won't think: 'Oh, that's a bit tragic – she's clearly not used to being asked to parties.' She will be thrilled at your enthusiasm.
It is worse to flake two hours before a party than to say no in the first place. A useful trick, when receiving an invitation, is to think to yourself: 'How would I feel if I had to go to this tonight?'
When RSVP-ing to a friend's invitation to say you can't come, give a reason. But if it's a work event and you can't go, just say no. You don't have to elaborate with an excuse – it's undignified.
If you receive an invitation via Paperless Post, the host can see if you've opened it. So you need to respond to these sharpish.
If you have left replying embarrassingly late (more than a week) for whatever reason, ring the host and apologise, but be honest about it. Don't say: 'I've just found my reply in the drafts folder.' Do say: 'I'm an idiot.'
When you RSVP to a country house party weekend accepting the invitation, you can only cancel if you or a member of your immediate family dies shortly beforehand.
For holiday invitations, you don't have to RSVP immediately. Say: 'Let me just talk to my husband/sister/mother.' You then have a two-day window to get back to them.
If you RSVP and say yes to a hotel room and space on a minibus for a party in the country, but then get drunk/lucky/a lift, you still have to pay your way.