Maybe it's because they can look like giant bibs – we all know someone who stretched a new elasticized fabric over an old sofa until it looked like a cumulus cloud rather than a furnishing. But they have developed into much, much more, influenced in part by the relaxed style of Belgian architect Axel Vervoordt. The trick, used every summer by Europe's upper classes for well over 100 years to transform their seating into the equivalent of summer dresses can be used to transform not just sofas, but the entire house. You can use tailored, made-to-measure slipcovers in plain, neutral colours to freshen and relax the look (and feel) of old French bergeres, dining chairs, wingbacks, bedheads, tufted ottomans, tables and stools. Here are our best slip cover tips, tricks and ideas to try!
You can slip cover any kind of furnishing to make them fit into the scheme of a room. Slip (or loose) covers are tailored, generally made-to-measure in cotton, canvas, or linen, and slip over your seating with ties or buttons.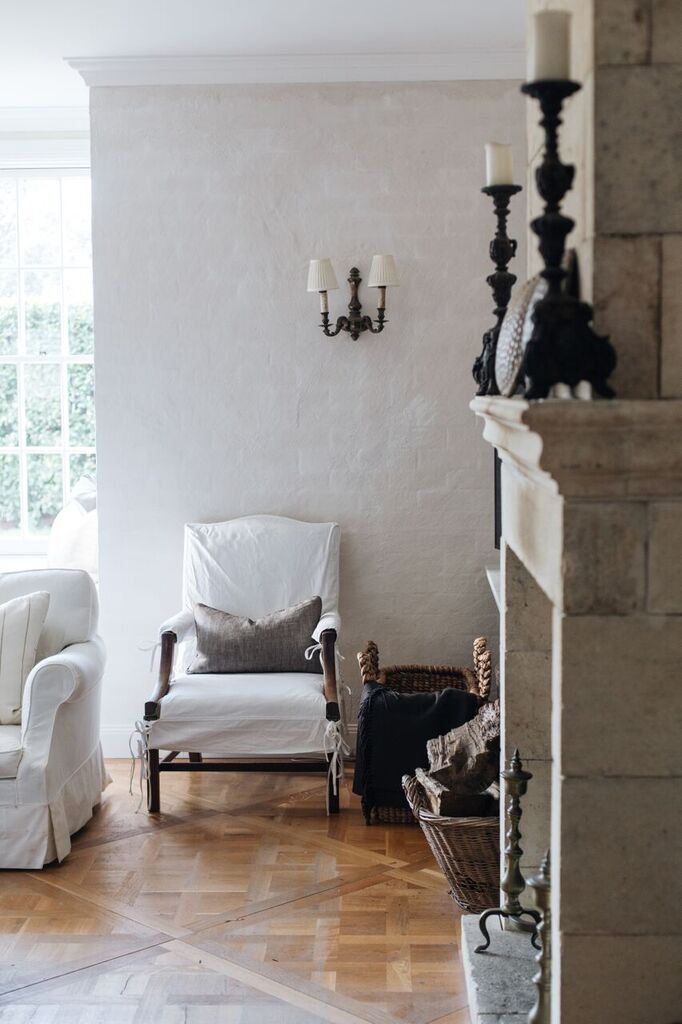 Fabrics work best in plain, neutral colours, although stripes and checks can also look good. Slip covers slide on and off, can be popped in the washing machine when they get grubby and packed away when the colder weather returns. Don't be afraid to choose ivory or white fabric: the whole idea with slip covers is that they be wash-and-wear. It's not limited to one type of seating or period. The only proviso is that the underlying upholstery has something that will grab. Anything leather or too slippery won't support.
Slip covers are not exactly cheap, but they are much cheaper than re-upholstering. Here are some of our favorite ways to employ tailored furniture slip covers in the home:
Louis-style chairs, wing chairs, bergere chairs club chairs
Any chair with a shape you would like to accentuate and legs that would look great peeking out from under the cover.
A set of dining room chairs
Outfitted in matching slip covers, dining chairs can take on a far less formal feel, and of course you can chuck them in the washing machine when red wine gets spilled on one.
Bedheads
Opt for a full made-to-measure slipcover to go over the entire frame or just a folded piece that can be secured with ties or buttons.
Tables
Coffee tables, accent tables, demi-lunes, side tables, bedsides, can all be covered with any material you fancy – with a pane of glass added on top to ensure a hard, practical working surface.
Stools and ottomans
Even pouffs and stools can be transformed with tailored slip covers that fall to the ground, or show off the leg of the piece.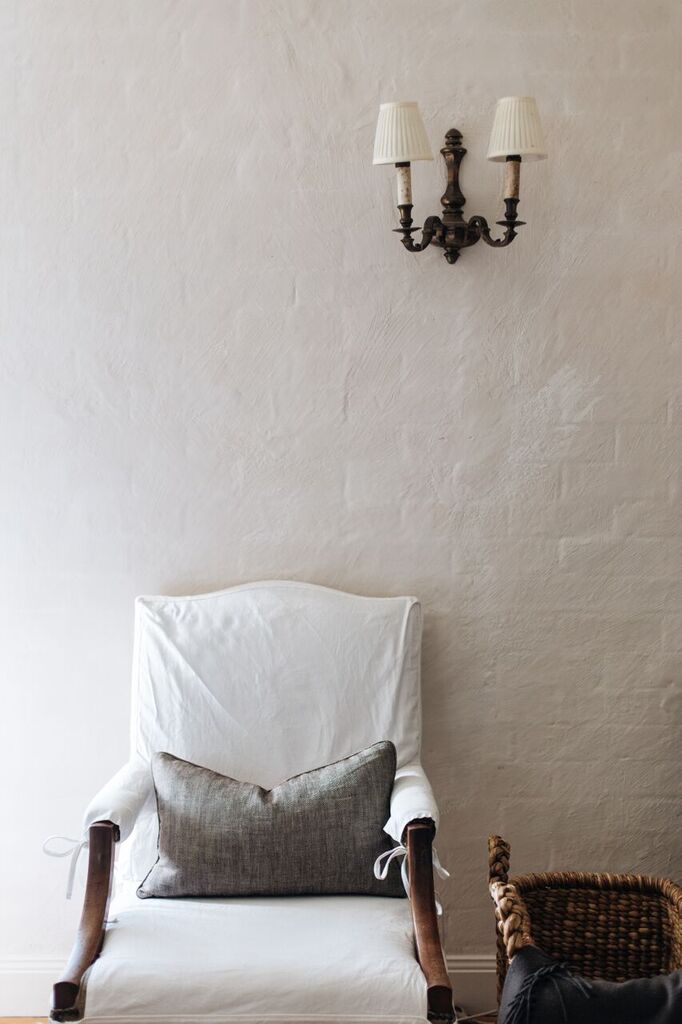 WHERE TO GO
Phone an upholsterer: he'll need to measure and, with luck, he won't need to take your chairs away. Your new look will arrive a couple of weeks later. Try our Directory for upholsterers in your area.