Strategic use of an accent colour is the best and easiest way to update a room and give it impact. And it makes economic sense. When fashions change, replace a few key components and create the impression you have done complete redecoration. Clever you.
Matching colours involves more than just walls, ceilings, and carpets. Every item – from the door trim, sofa, cushion, artwork, bowl or book – strikes its own note. Step back from your room and see how its colours harmonise. If it's a visual cacophony, you have some work to do. 
Lay the groundwork
The safest approach is to have most of your walls, floors and sofas – anything that covers a large area and is expensive and troublesome to change – in neutral background colours in a décor sense, this means anything from white, cream, ecru and caramel through to strong dark shades of chocolate and navy (if the space can take them). These are all hues that will allow your accent colours to shine.
Getting the background colour right is vital. You want a colour with great bones that will hold up a room, won't call attention to itself and won't date; a blank canvas. You want to repaint, recarpet or recover the big things only when they get shabby, not because thy have become so-last-season. If a visitor walks in and says, "I love the colours of your walls," you've probably strayed dangerously out of the neutral zone.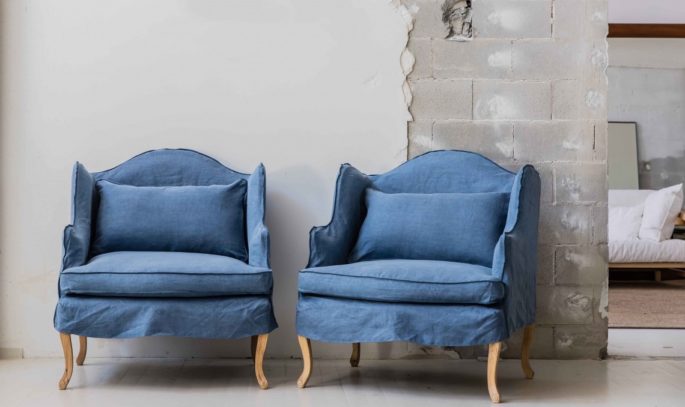 And now for the rest
A neutral house can have a miniamalist appeal, but havens strong colours. Accents play with fashion and introduce personality and warmth. Have fun buying key accessories in your chosen colour: rugs, cushions, throws. Not sure what colour to choose? For clues, look at things your already own and love: an artwork, a vase, an heirloom rug, or flowers in your garden, even a favourite shirt. Keep the number of different shades to a minimum: one is more dramatic than two. Every new accent you introduce muddies the effect.