For statement-making yet affordable antiques like you see in London or New York, visit The Vault which has opened its first shop in Sydney following the runaway success of its online business launched earlier this year.
The 200 square metre, concrete-floored space is an exemplary retail  showroom reflecting modern antique shopping, that mixes all genres and periods with modern art, at all pricepoints, and tops it off with a great website.
It is a fantastic source of big-impact collectables – Baroque mirrors, French commodes, marble pedestals, Italian campaign chairs, Regency-style writing desks, stone busts, lamps, modern sculptures, handpicked by dynamic young Sydney couple Phoebe Nicol and Jeremy Bowker. The pair trained while working with Australia's best (Nicol at The Country Trader and Bowker with legendry dealer Martyn Cook where he helped fastidious collectors fill their houses). One click, and you can check the easy-to-navigate website. But you'll need to be quick to snaffle its amazing new collection, just-in, this month (those-in-the-know are snapping this stuff up fast). We want it all.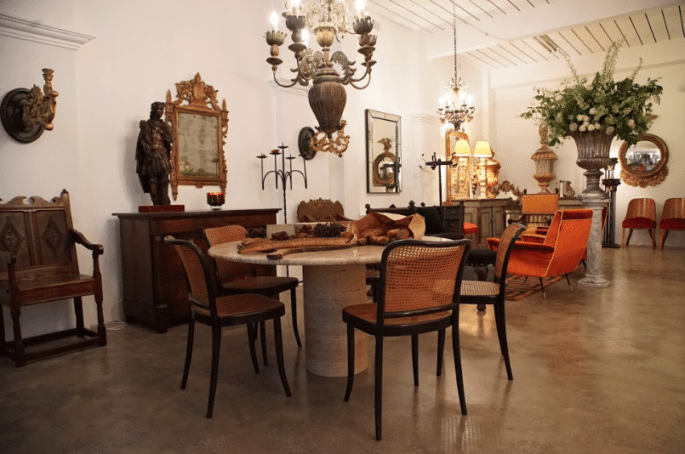 "The place is a collection of all the things we love. What we would have at home," says Nicol.
And it's working. The design elite can't get enough of the hand-picked pieces. Even dealers are shopping the collection. Visit as soon as you can, for the kind of things that will lift any space, fast.
The Vault Sydney, 377 Gardeners Road, Rosebery, Inquiries: 0414502159
Open Thursday- Saturday only, 10am-3pm