There are luxuries that we're still saving for. In the meantime, here are ways to feel like a lady (or gentleman) of leisure, like investing in linen sheets or whizzing off to a house party at your pal's country estate. Actually if you have a house party on your horizon: you might like to read What Your House Gift Says About You.
Even better: buying a luxury item that looks like something a person with a country estate would own–but clocks in at under the cost of a week of daily lattes.
Bonus points if it's also useful (and a joy to use). In the spirit of making the most with what you have, we rounded up our favourite budget-friendly luxury items that will instantly elevate your space—all for $25 (or less).
Rose Scissors, $16 USD, Anthropologie
Scissors aren't exactly an office supply that typically get much thought—until you're stuck with dull, uncomfortable shears that don't work well or look nice sitting on your desk. This pair from Anthropologie does both, combining high quality, thick blades with rose-gold handles for scissors that look and feel luxurious. If you're constantly using scissors for projects or work, these are absolutely worth the slightly higher price, www.anthropologie.com

Salsa Dish, $25 at Wonki Ware 
The wonderfully versatile little dish which is ideal for serving olive oil, dipping sauces or small condiments. Wonki Ware is made entirely by hand. From the mixing of the clay to the final, glazed product, fifteen individual craftsmen (and women) are involved in the manufacture of each and every piece. Each piece is as individual as a fingerprint, no two pieces will ever be the same. This is what makes Wonki Ware unique, www.wonkiware.com.au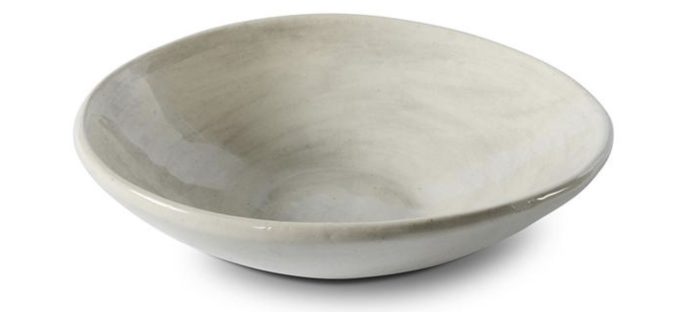 Hipped Glassware, $8 at West Elm
Forget snobbery and go for style and enjoyment. These practical elegant glasses are classic shapes that feel good in the hand and on the lip. that open gently at the top, with stems about the same height as the goblet. A generous, well-balanced and smooth piece, $8-$10 at www.westelm.com.au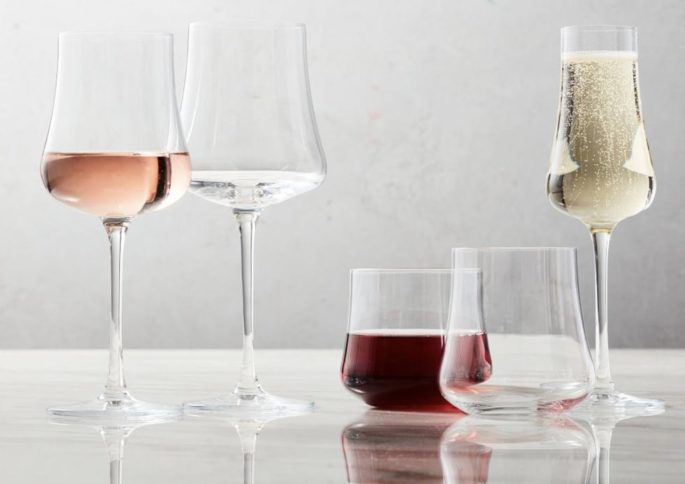 Concrete Cement Incense Holder, $18 at Etsy
If you love incense but tend to just place the sticks wherever is most convenient, check out this cement incense holder found on Etsy. Handmade in Spain, it's the perfect home for your incense, plus looks great on its own when not in use. While there are a whole lot of incense holders on the market, this one stands out for being particularly classy—I imagine it fitting really well inside fancy meditation studios. www.etsy.com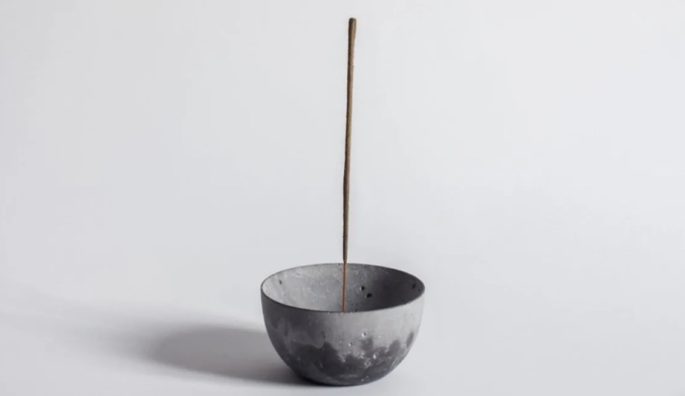 Dirt Road Candle Co. Wick Trimmer, $14 at Etsy
Candles themselves are something of a luxury item and deserve to be taken care of in the same way they take care of us. Wick trimmers not only look smart, but actually serve a purpose: Trimming your wick by 1/4-inch before each lighting will prevent excessive smoking and the appearance of soot marks on your ceiling. Sure, you could use scissors, but these wick trimmers found on Etsy come in three snazzy finishes and only cost $14—and let's be honest, your candles deserve the best. www.etsy.com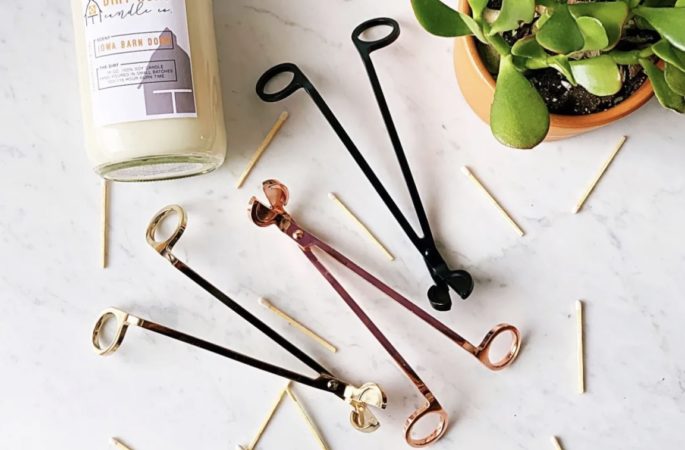 Savoy Letter Sorter, $18 at Anthropologie
There's something so put together about a letter sorter. It signifies organisation. It's a physical to-do list. It implies that you're the type of person who receives letters. Honestly, it's a power move to own one, and what's more luxurious than that? This letter sorter from Anthropologie is a perfect addition to any desk—or entryway table, if you want to let guests know exactly who they're dealing with. www.anthropologie.com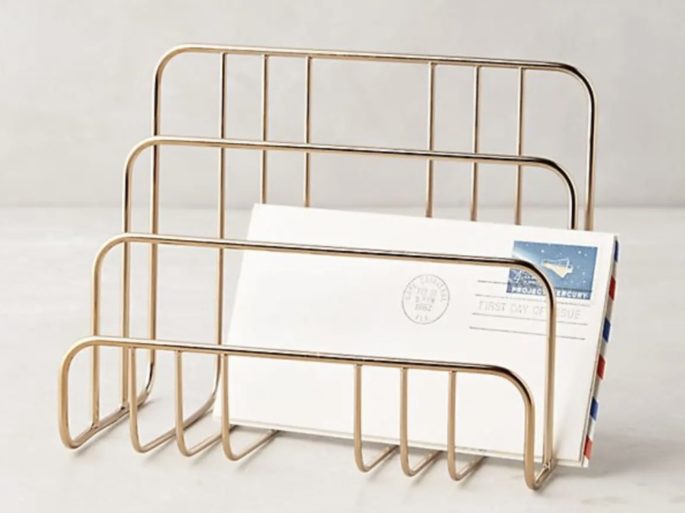 Bormioli Rocco Cassiopeia Glassware, $8 at West Elm
Glasses that will make you feel like you're a medieval count. Crystal glassware is typically expensive, so this option from West Elm is a major steal and looks way more luxurious than the price would suggest. Reflective and textured, it'll definitely convince your guests that you are a "Fancy Person." In clear or onynx from $8 at www.westelm.com.au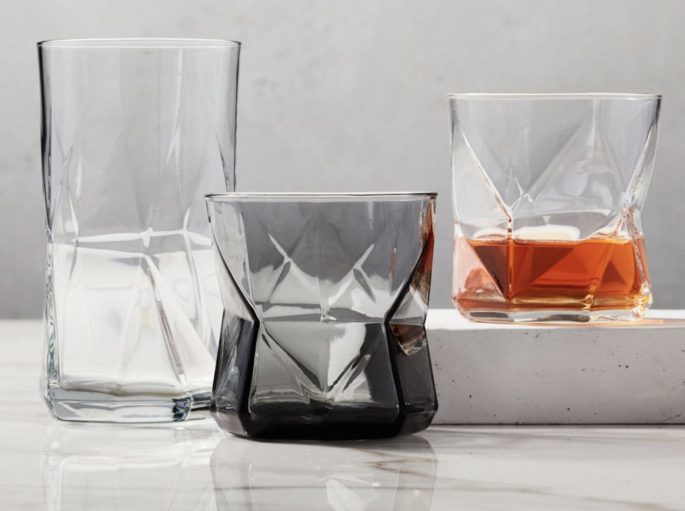 Secateurs Ash Handles, $25 (were $49) at Heaven in Earth
Wonderful ash handled secateurs with drop forged stainless blades. Lovely wooden handle with a sharp blade. Finally, one that fits the bill for useful and beauty! From Heaven in Earth, $49, www.heaveninearth.com.au

SOAP AND PUMICE, $13 AT HEAVEN IN EARTH
This is perfect isn't it? Gardeners soap (100 g) with lavender and olive oil, perched on top a pumice stone* and tied up with paper sting. Soap made in France. It's a pretty gift too – find other great presents at THE GIFT TO MAKE YOUR HOST SMILE www.heaveninearth.com.au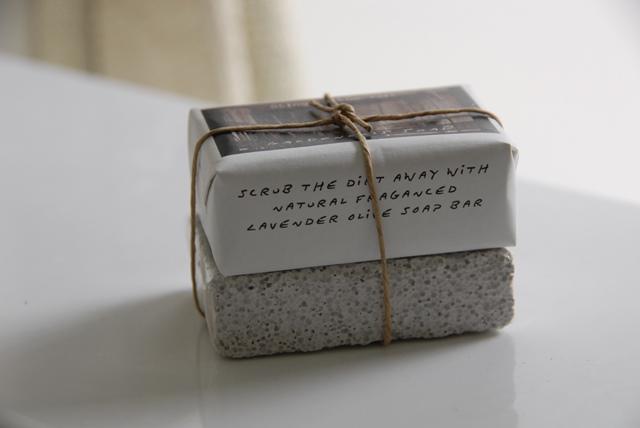 Scentennials Lavender Scented Drawer Liners, $18.99 for 6 sheets at Amazon
Want your clothes to always smell like lavender? Use these scented drawer liners and pretend you live in a French country home and regularly pick lavender from the fields of your estate. I actually have these myself, and, while certainly not necessary, they're a little luxury that makes my small dresser (and my clothes) that much nicer. www.amazon.com