A home can only thrive with a good support team, but finding that roster of handymen, plumbers and landscapers take time.
When you buy a property you might know little about houses and even less about the local tradesmen in the area. You might find most of the tradesmen want nothing to do with small odd jobs that apartments or small houses require. Doors that need patching, or rehanging, paintwork that requires retouching, drafty windows that need attention. Tradesmen come to your property, assess the work and never return.
If a new contractor shows up at your door, you grovel. Whatever it takes, you don't need quotes, you just want the work done. Problems pile up. The roof starts to leak. An outside pipe bursts and floods your garden.
A home needs its support crew — tradesmen like plumbers, electricians, handymen and gutter cleaners willing to show up in an emergency, but also reliable enough to do the regular maintenance needed to prevent a disaster. Read more, 'Spend Money Where You Spend The Most Time.'
Without a roster of go-to professionals, an inexperienced homeowner can feel adrift, wondering if that clogged loo or bathtub will ever drain again.
After years of searching, you might find the help you need. Through referrals, you can get introduced to a handyman who lives in your neighbourhood – who will show up. And do the work well. That's how we found our plumber. Our builder. Our wonderful cleaner. Our painter. Our excellent lawn mower who turns up on the same day, every week, and trims the edges. Plus, our seasonal hedge cutter. Read more, 'A Harvard Professor Says Buying Time Promotes Happiness.'
Now, we draw up lists of tasks, and when it grows long, we get the builder to come over and do the work. Our painter to visit. We are very relaxed because the house runs well.
Finding reliable and seasoned professionals takes time, and also means keeping in touch with the ones you have so that your name lands at the top of their list when your electricity fails on a holiday weekend because, face it, things invariably go awry after business hours.
"We're finding that, more and more, people are putting together a go-to team, effectively a task-management network," said Stacy Brown-Philpot, the chief executive of TaskRabbit, a search platform like AirTask for handymen. But finding the right people is not easy. "There is a lot of stress. It's hard to know who to trust," she said. Here are some tips for building your crew:
The Top of the List
A good plumber should top any homeowner's list of go-to contractors. Water accounts for 45 percent of damage to homes, according to Chubb, a property and casualty insurance company, with plumbing failures cited as the top cause of non-weather related water losses.
Water is your house's worst enemy. So having a plumber is imperative.
Plumbers have different specialties, with some focusing on larger remodeling projects and others handling the everyday problems with water heaters, sump pumps, and pipes. Most plumbers charge by the hour — usually between $45 and $200 — for ordinary tasks, according to HomeAdvisor.
Ask potential hires what they charge for emergency calls and how quickly they can respond on nights and weekends because at some point you're going to need one to come fast.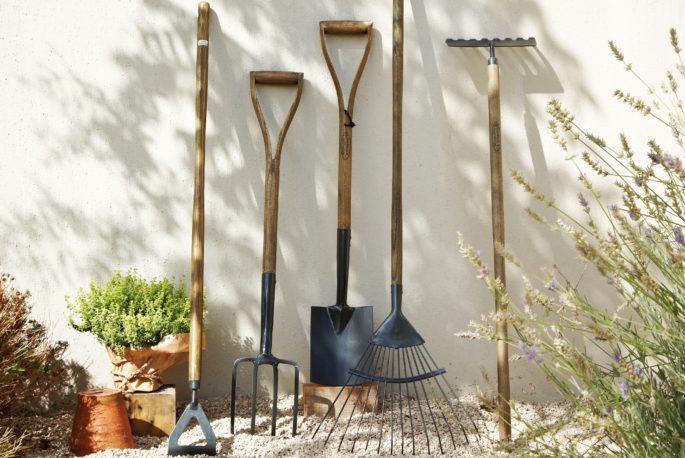 Where to Look and What to Ask
Friends and neighbours can be a valuable resource, particularly ones who have owned their homes for a long time. Connect with a wider network of neighbours through social media groups like Facebook. Ask pointed questions about how quickly the workers respond to calls, how well they clean up after they're done and how they respond to mishaps.
Real estate brokers often have a long roster of tradespeople, so ask yours. The workers you hire can refer you to other professionals, too. If an electrician installs some recessed lights in your living room, for example, he may be able to suggest a painter to repair any damage done to the walls or ceiling.
And websites like Facebook or AirTask can match you with professionals. Read the reviews carefully, looking to see if the person you're considering has done similar work to what you need and what past users thought of it.
Interview Potential Hires
Ask potential hires for references. Find out how long the company has been in business, and if it offers warranties for the work.
Get a sense of their personality and working style, as you want to develop a comfortable rapport with anyone who will be coming into your home.
Different contractors have different skill sets. While one handyman might be able to lay a floor and paint a room with skill, another may specialize in tasks like assembling furniture and hanging a flat screen television. Ask what types of jobs they do regularly and for how long they've been working. For larger jobs, ask for photographs of past similar work and references. You want a handyman who is incredibly honest about what they do and what they don't do.
You may end up with a roster of tradesmen with varying skills. Program the names into your phone, or jot them in a notebook so you can easily find them again. AirTask now offers users an online to-do list to track upcoming projects and connect you with workers who can do the job.
START LOOKING WHEN NOTHING IS BROKEN
To keep your trusted crew close, find small, manageable projects around the house. Use those jobs as opportunities to try out potential workers and remind the favourite ones that you're still around. For example, establish a regular maintenance routine with the same hedge cutter every season, so you know they'll come out to help when the wisteria goes wild.
When things go awry from afar, you can mobilize your plumber, electrician, and landscaper, all of whom can rush to your house to help. The damages will total a lot less than if it hadn't been for their quick response which you can credit to the years you spent giving your team repeat business and cultivating good relationships. That's important for everyone.