For many people, leaving the office at the end of the day is much more complicated than simply walking out the door. It feels nearly impossible to mentally leave behind to-do lists, memos, deadlines and email inbox at the end of the day. According to a 2016 study by the Academy of Management, employees tally an average of eight hours a week answering work-related emails after leaving the office. Most of us regularly bring work home. And when you don't have access to the work-life balance you're headed to the booming metropolis of 'burnout' with a one-way ticket. The boundaries of where work happens have blurred fay beyond any office building's blueprint.
What's our off switch? What do we do to clear our head at the end of the day?
But the most successful professionals know the value of being able to stop obsessing about work amid this always on culture. Studies have found that the ability to psychologically detach from work not only helps your sense of well being but it helps you engage better with your job. Here are five best tips to check out of the office and check into the rest of your life.
1.FOCUS ON YOUR HOME…LITERALLY
Nothing can keep our attention away from an urgent email or memo assignment quite like an inspiring new farmhouse sink or custom concrete benchtops can. That's why focusing on what's under your own roof can keep stress from creeping in. When we're sitting at home after a full day's work, we peruse our favourite home-related apps and look through inspirational photos of interiors, gardens and bedrooms. Say hello to your new addiction.
2. SAFE SPACE – GO AHEAD: SOAK IN SOME ALONE TIME
We go to a place where our phone cannot to unwind. At the end of the day, we get into the bath with lavender and sea salt or pink Himayalan salt (no sea toxins) and plug our phone in far, far away, for a completely tranquil experience.
The bath is a symbol of self care; a place to unplug, to indulge in the ultimate luxury: taking time for yourself.
It offers a meaningfully slow experience that has its own meditative layers. According to a 2018 study by the Innovation Group, J. Walter Thompson's trend-forecasting unit, the recent fixation on bathing represents a sea change. "Even five years ago, the bath might have been seen as a form of indulgence but now its recognized as a form of therapy, a tool in maintaining a healthy mental outlook, a way to relax.
3. COMMIT TO IT
Whether you work from home of the office, if you enjoy your work, it's easy to lose track of the day, and even into the night. Having a commitment, whether to family, or gathering with friends for dinner, helps you find a healthy work-life balance and time to unplug.
4. SET THE SCENE
Sometimes it's just about putting yourself in a place you don't want to work. Just walking into the garden, digging your heels into the ground, looking at the blue sky, it's a cocoon of relaxation and the perfect way to unwind.
5. READ
One of the best "off switch" actions is reading. The point of the club isn't to talk about literature, but to get away from pinging electronic devices and read, uninterrupted. It takes us back to focused reading habits of years gone by, before Google, smartphones and social media started fracturing our time and attention spans.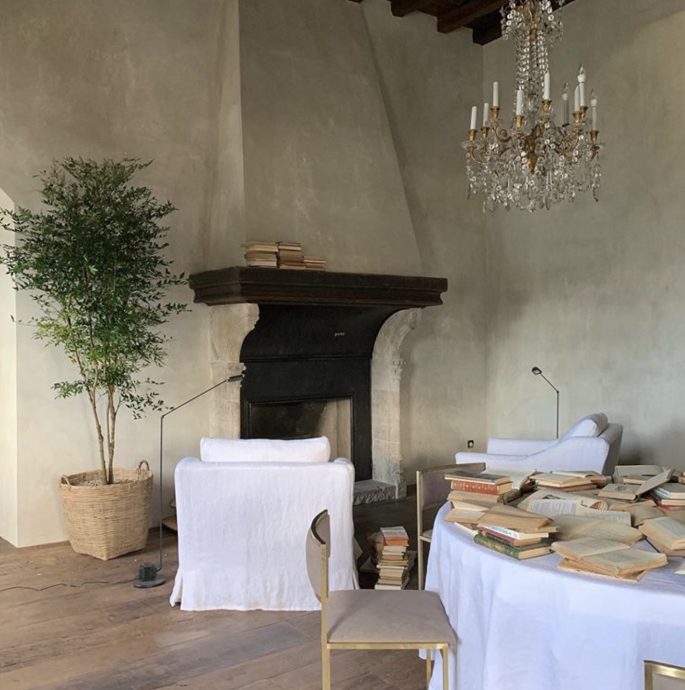 AND DON'T FORGET TO…WASH YOUR FACE!
Having a ritual can be relaxing. Washing your face with a hot washer feels relaxing and indulgent in the most wonderful way. It also feels like a clear sign that the day is ending, and it's all about unwinding, relaxing and avoiding screens.