They are decorative, interesting and great company. Old or new, paperback or hardback, good books are a statement that you are educated, intelligent and interested in the world. Here's how to get them in shape.
Keep books where you'll use them: cookbooks in the kitchen, reference books by your desk.  
Display them well: think about your shelves. If you can set aside a room as a library, lucky you. Otherwise, install shelves along one entire wall (including above the doorway). Use bookshelves to fill awkward nooks: down a hallway, under stairs, around a fireplace. If you're in a tiny studio, build your mattress into a low platform with bookshelves on three sides.
Solve the tall book problem by lying lanky volumes on their side, spines out and stacked attractively.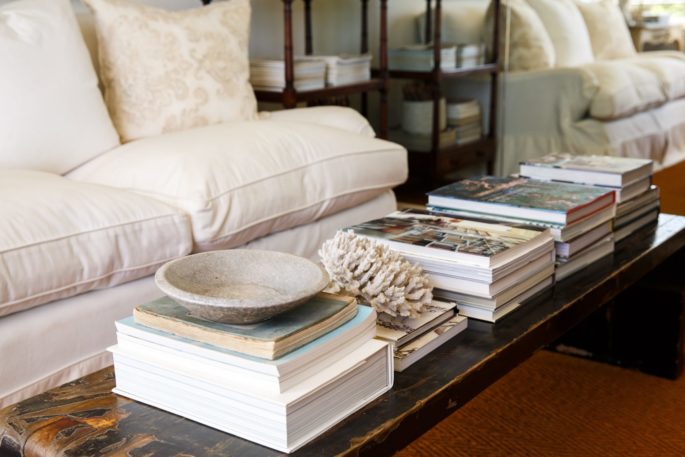 When you get carpenters in to build shelves, call the electrician to finish the job properly with picture lights over the top. Or if two shelves bookend a sofa, fit swing arm lights to their sides.  Let your books breathe, don't make a shelf budge. Consider breaking them up with collections that relate to the volumes.  
Don't confine books to shelves. A pile of beautiful interesting volumes (even old children's books) on a table of stool, or in a basket next to an armchair, means no-one need to be bored.  
Cull. Don't let books grow stale, mildrewed or musty. First to go are outdated travel and restaurant guides, self-help boks, unloved cookbooks, popular light fiction and anything bought on a plane trip. Be ruthless with yellowing paperbacks.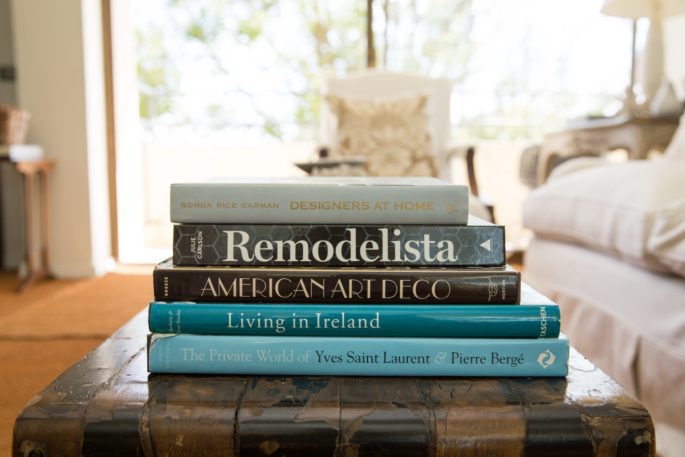 Coffee tables need books. Stack up some beautiful hardbacks and change them regularaly. Choose ones with lovely pictures covering subjects such as houses, gardens, food, flowers, travel and art.