What you put underfoot has a big impact on aesthetics, practicality and budget. Here's our guide to the best lookers. The same paving material used for a terrace, courtyard or patio will unify it and increase your sense of space, where a variety of treatments will enclose it. What does your garden need? Perhaps a combo paving materials. Patio pavers fall into two categories: natural (stone or in the case of brick, clay) and composite (such as concrete). Within these two broad groups are hundreds of choices. Here are the pros and cons of our fave materials such as bluestone, limestone, concrete pavers, bricks, plus decomposed granite and pebbles.
BLUESTONE
It's a dense, strong sandstone that resists cracking and won't discolour. It has a distinctive hard-yet-soft quality making it super-appealing with a texture that's rough enough not to slip in the rain, but smooth enough to lie upon and bask in the sun. Plus it comes in a variety of colours and textures that can be laid in different patterns to create a feeling to suit your environment. WHERE TO GO Eco Outdoor  Where A-list landscape and interior designers get their bluestone. 1300 131 413, www.ecooutdoor.com.au
LIMESTONE
It's a universal, timeless materials and accordingly expensive. WHERE TO GO Eco Outdoor The big names in landscape design shop here for quality natural stone that looks like it is supposed to, in a range of finishes. Think Paul Bangay, Peter Fudge and Secret Garden plus Thomas Hamel who swears by the Jericho limestone. "The off-white-dusty grey stone is perfect for Sydney light and improves with time", says Hamel.  1300 131 413, www.ecooutdoor.com.au   Granite & Marble Works Favoured by top end architects and designers. They mainly import Italian and Spanish stones, in up to 50 colours. (02) 9519 9900, www.granitemarbleworks.com.au STS Stone. Architects and designers love the quality stones here. (02) 9362 8505, www.ststone.com.au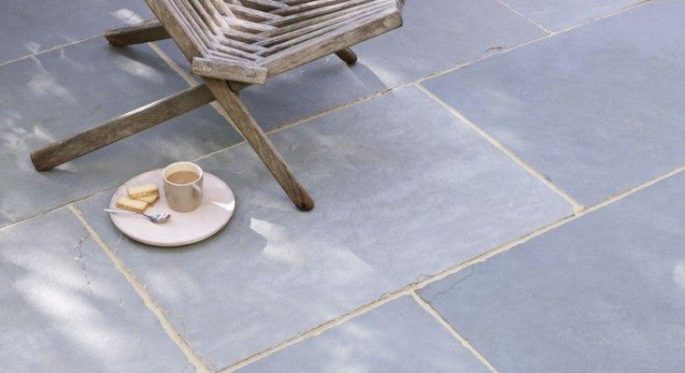 BRICKS
They come in many colours: cream, grey, tan, buff, pink, brown and black; and look great when used as a patio material to soften modern architecture. Our fave pattern is degree herringbone, or double basketweave. WHERE TO GO Robertson's Building Products This institution specializes in bricks used everywhere from Woolworths to Coles and McDonalds but equally good for outdoor paving, with brands such as Petersen (the award-winning Danish couture range of bricks) plus Spanish and Australian designs loved by bigwig architecs from SJB Architects to Andrew Burgess, Tobias Partners, Woods Bagot,  So much choice you'll definitely find what you're looking for. 1300 856 222, robertsons.net.au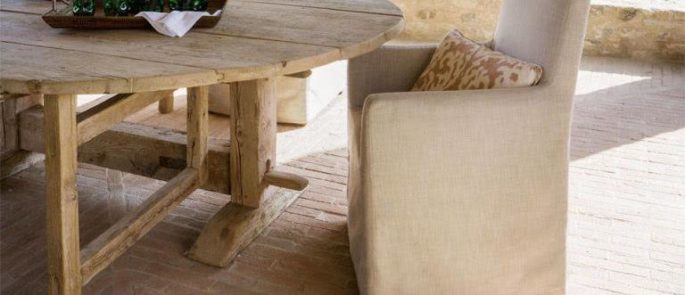 PEBBLES
Its one of the best looking surfaces, that will add style and low-cost luxury to an outdoor area. Plus we love the satisfying crunch of gravel  underfoot. It's scores extra points as a permeable surface that will prevent rainwater runoff (unlike grass), requires no water, making it an eco-friendly choice, but maintenance can . The colours vary from buff to brown and includes grey, black and red. Use it like a rug to define the perimeter of an outdoor room or seating area.  WHERE TO GO Eco Outdoor Supplies well-heeled Australia with its best-selling Anvil dark grey and Arctic bright white pebbles that come in a range of sizes including the popular 30-50mm ones. 1300 131 413, www.ecooutdoor.com.au
DECOMPOSED GRANITE
Decomposed granite is an ideal landscape material: it's natural, permeable, looks great, and affordable too.  You can use under large trees where grass won't grow, it keeps the dust away, and can be used to transition spaces between garden and wilderness. One of our faves.  WHERE TO GO Tharwa Sands  If its high-quality natural Ginninderra red granite is good enough for  Parliament House, the War Memorial, Rupert Murdoch, Alan Jones, William Dangar, BC Sands and Australian Native Landscapes, it's certainly good enough for us. A classic that never goes out of style.  (02) 6294 3500, www.thawasand.com.au CONCRETE PAVERS offer instant gratification, whether they're the standard variety form the local hardware or a custom design. They're inexpensive, sturdy and easy to lay, plus they're visually pleasing. And they help eliminate runoff. WHERE TO GO  Amber Tiles Hardly a secret, but this chain has a great selection of outdoor pavers in all sizes and finishes. 1300 362 241, www.ambertiles.com.au
COMPOSITE PAVERS
We wouldn't mind a walk up the garden path if it was made from the kind of outdoor composite pavers, which could easily pass muster as ancient French cobblestones. Equally smart are the reconstituted flagstones with a hand-hewn look, reminiscent of the nineteenth century stones used for vine-covered terraces around Provence, but just as lovely for wisteria-clad loggias in Australia.  WHERE TO GO Boral  The secret source of those composite pavers that look like nineteenth-century stones. (02) 9894 1325 www.boral.com.au JG Cobblestones You know those black granite pavers that councils love to fan around special trees? Architects get the same sort of thing her, in all shapes and sizes, sourced from China, and so can you. (02) 98178666, wwwcobblestones.com.au Anston Paving Stones  Renowned Australian garden designer, Paul Bangay's choice. Need we say more.  1300 788 694, anston.com.au   This feature is an edited extract from Hardscaping 101: Design Guide for Patio Pavers that appeared on one of our fave US blogs, Remodelista in March, 2015.