For gardeners who appreciate great gardens, courtyards, terraces, patios and outdoor rooms we're offering the chance to win a copy of leading Australian landscaper's William Dangar's debut book, 'GARDEN – William Dangar', (Murdoch Books) to 10 lucky MP readers, (valued at $59.99).
The new book represents just how Dangar expresses the truth of a garden, reconciles a house with its landscape, and harmonises the forces of soil, wind and water.
For 25 years – trees, hedges, grasses and flowers – have bent to the will of Dangar who has created more than 1000 gardens (big and small) including some of our most famous Sydney ones.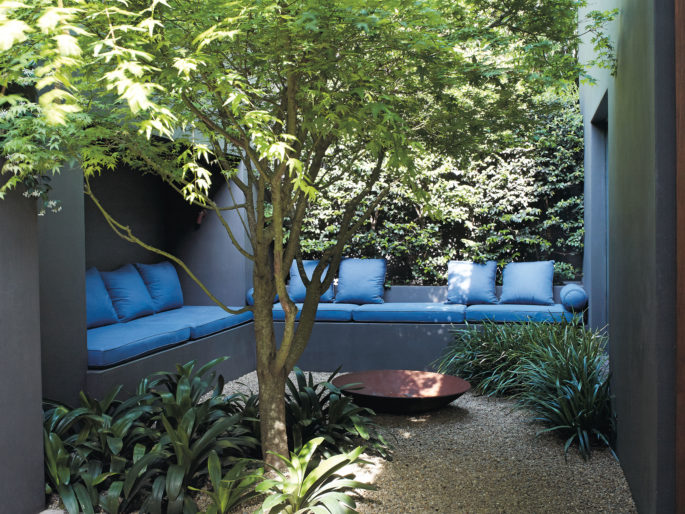 His focus is always on the importance of style versus principle. How a garden and house must be interconnected, work together, have no distracting flourishes, and be in proportion to one another.
"I enjoy navigating the way landscape and architecture intersect," says Dangar.
The book is a chance to tour 21 beautiful Dangar designs – with photographs by Prue Roscoe – that are a study of balance, symmetry and proportion. From sprawling harbourside gardens to contemporary city courtyards, Spanish mission styles, raw beachside landcapes, Byron Bay 10-hectare farms, timber riverhouse retreats, and much more.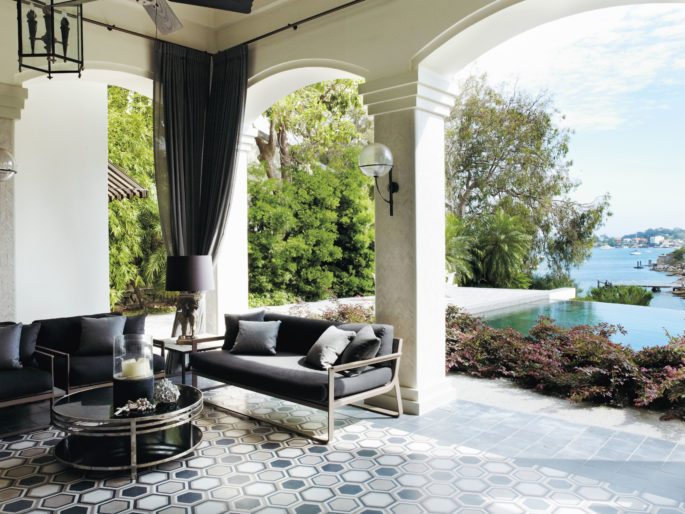 Reading it, you learn that signature Dangar style calls for the naturalistic and lyrical, drifts of lawn, perfectly appropriate trees, and garden beds that look beautiful even in the depths of winter. Full and lush, his gardens settle buildings on their sites. You will learn about plants, mixing them in new ways and how different shapes and materials can be combined. Water with fire; prickly pears with bougainvillea; palms with yuccas and ivy.
No matter how small your backyard is Dangar will show you how to create mystery and a sense of depth with a path whose end you cannot see. Planting perennials alongside the walkway to obscure the destination.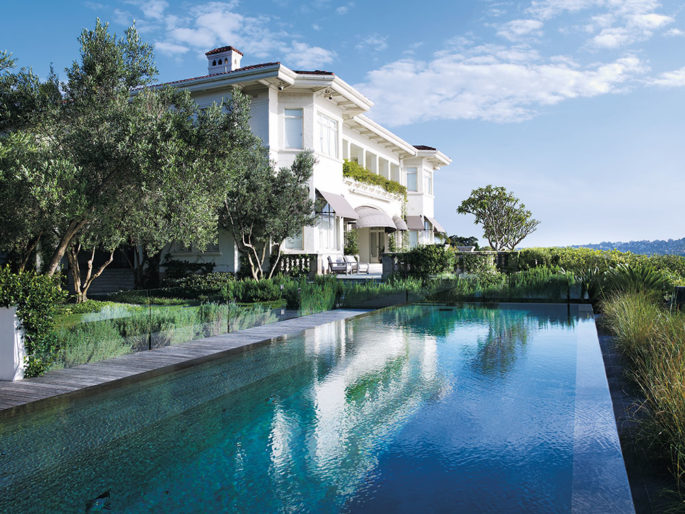 They are gardens that look good from every angle and have no obvious beginning or end. Dangar designs curved paths to convey you from one area to the next and edges them with garden beds of layered plantings to create mystery and depth.
He pares down the palette with simple planting schemes and a limited number of varieties to make maintenance easier. It all starts with a strong garden design, as Dangar believes you can always go back later and add more plants if you want.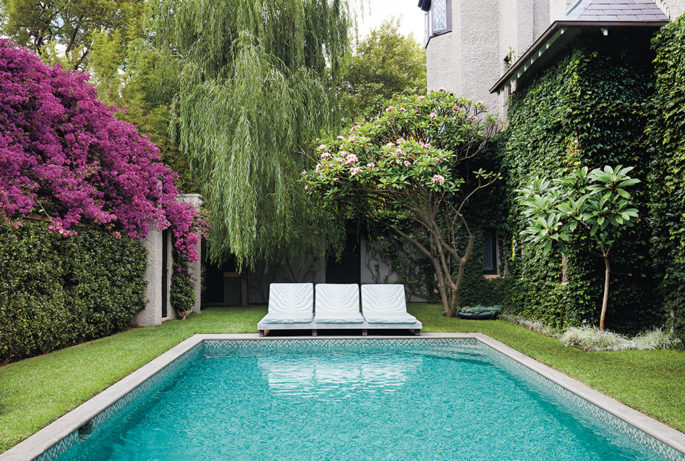 The idea is not to copy nature, but to give a feeling of nature. While most gardeners obsess over colour, we learn that form is actually much more important for a longer season of interest and texture. For Dangar it's fundamental that a plant performs over a long period of time, not just during its flowering season. Texture and form are always important to him.
A large garden should lead you, ideally, from the foreground toward the infinite. Also in a large garden, vistas are key. Don't hide them with tall hedges.
He is a master at creating layers. Large trees appear as a layer, grasses another. Low-growing plants that spill over the edge of a path form other layers. When designing a garden, Dangar keeps it simple: two or three layers are enough. The idea of layers is to help the eye read the confusion of leaves and stems in front of you to make sense of the garden.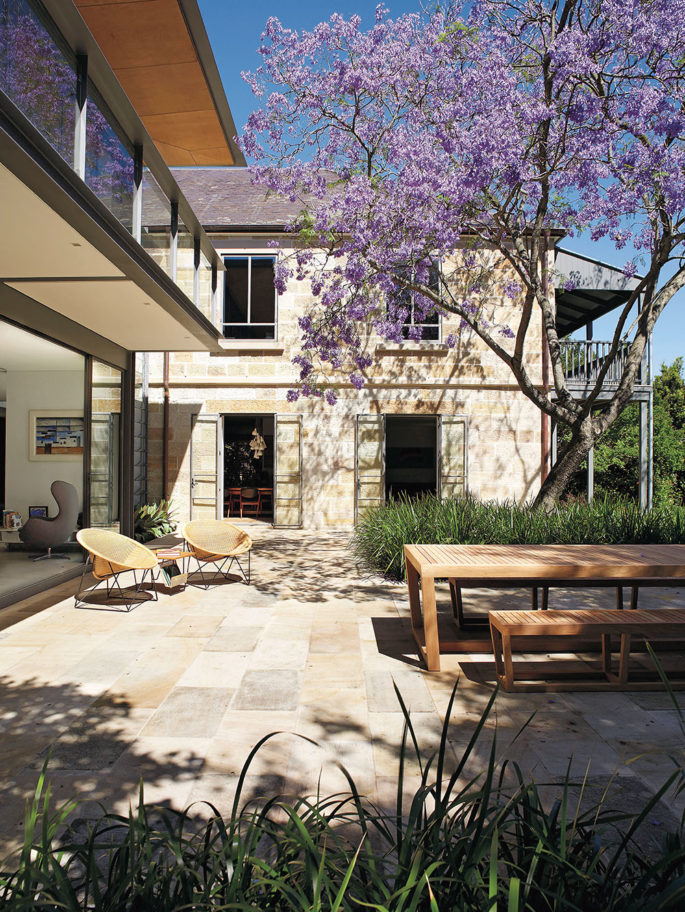 Evergreen shrubs in the background and perennials in the foreground, for instance, are enough to create distinct visual focal points.
He frames his views and borrows landscape features. The harbour, the beach, a neighbors' trees, or a distant hill – and make them part of his gardens by keeping plantings low and uniform. With that approach, the foreground can become a backdrop. Put as few obstacles and diverting lines between you and your view if you want it to retain all its drama. "Restraint is an important skill to have when it comes to gardens. You don't need to overwork the landscaping," says Dangar.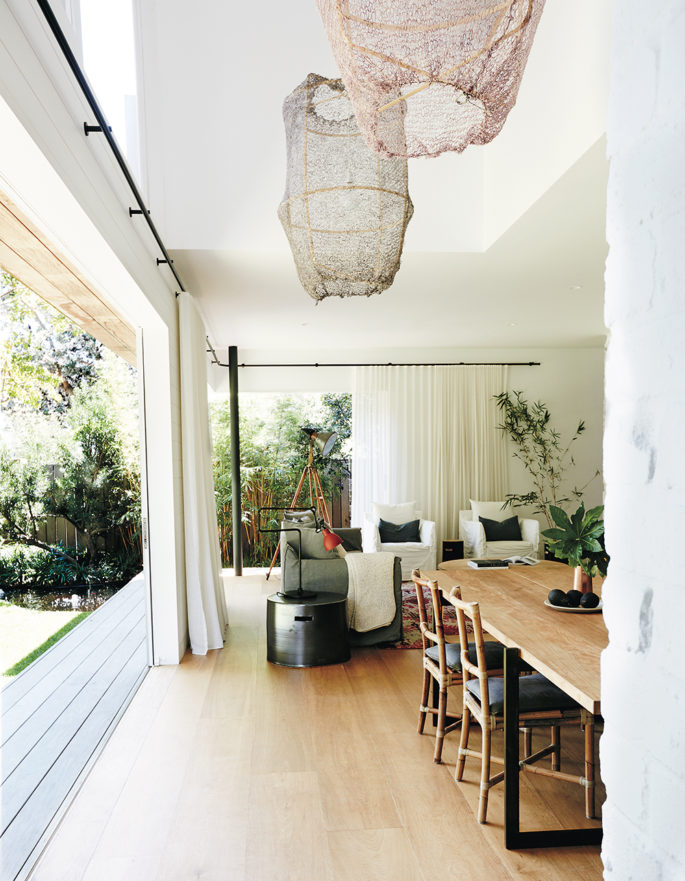 His gardens, big or small, create spaces to lounge, cook, eat, or entertain outdoors. His idea is to blur boundaries between indoor and outdoor spaces so that home and garden are connected seamlessly.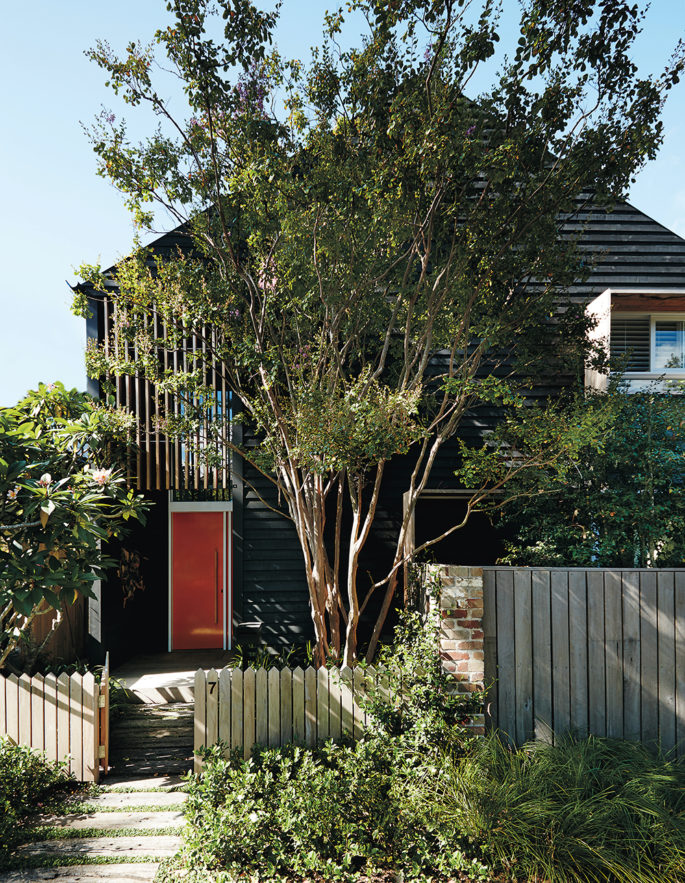 To enter, visit MELISSA@MELISSAPENFOLD.COM, mark your email submission GARDEN WILLIAM DANGAR GIVEAWAY and leave your email address. The competition is open until March 27, 2018. GOOD LUCK!
Winners will be contacted by email by March 29, 2018. Books will be delivered to the winners within a fortnight of being contacted.