Here, we present our definitive list of beautiful, useful and inspirational titles on everything from our architecture to interiors and culture. Some are new, some are old but every one is worthy of a privileged place on our bookshelves
Frank Lloyd Wright: Complete Works 1885-1916 by Bruce Brooks Pfeiffer and Peter Gossel is a three set volume set featuring all 1,100 of the American architect's designs with photos and sketches.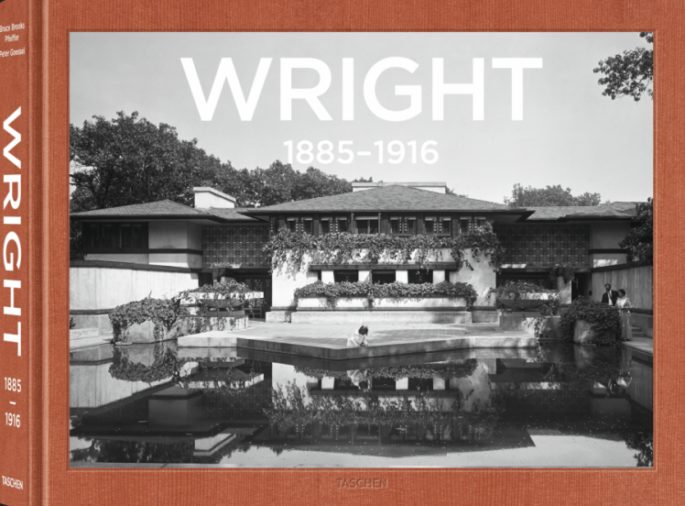 Le Corbusier: The Art of Architecture by Stanislaus von Moos, Alexander von Vegesack and Mateo Kries is an illustrated biography of the great Modernist, with a comprehensive overview of his work that ranges from architecture to textiles (Vitra Design Museum, out of print).
Mies by Detlaf Mertins is the essential monograph on architect Ludwig Mies van der Rohe. More than ten years in the making, this book contains everything you need to know about the genius who designed some of the 20th century's most well-known and loved buildings, including the Barcelona Pavilion and the Seagram Building in New York.
Minimum by John Pawson. Every design library must contain a copy of the minimalist's bible. It is a visual essay that explores the concept of simplicity in multiple contexts, from architecture to art.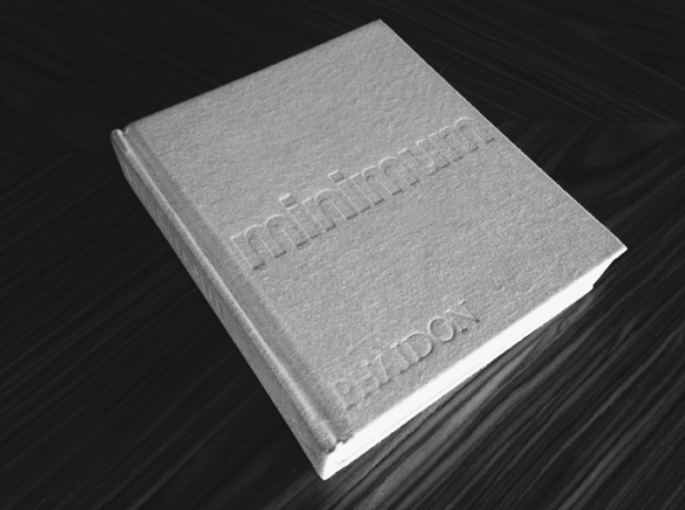 Axel Vervoordt: Wabi Inspirations by Axel Verdoordt and Tatsuro Miki showcases the Japanese philosophy of wabi sabi- a celebration of the beauty of imperfection- with exquisite examples of looks created by masterful Belgian interiors design guru Verdoort.
Billy Baldwin Decorates by Billy Baldwin. If you're going to take decorating advice from anyone, why not from Diana Vreeland's favourite designer Billy Baldwin? This book contains his words of wisdom. Choice quotation: 'The best decoration in the world is a roomful of books.
David Hicks: Living with Design by David Hicks and Nicholas Jenkins is the best book on the famous British decorator who made the 1970s chic.
Derry Moore: Rooms by Derry Moore. Catch a glimpse of Lady Diana Cooper, Rudolf Nureyev and Pauline de Rothschild, among others in photographer Derry Moore's fabulously eccentric book.
Dieter Rams: As Little Design as Possible. German design hero Dieter Ram's electronics products for Braun were a major influence on Jonathon Ive;s work at Apple. Marvel at the enduring relevance of his creations and ethos.
Eileen Gray: Her Life and Work by Peter Adam. Written by the long time friend Peter Adam of the pioneering Modernist designer who had privileged access to her personal archives, letters and journals.
Phaidon Design Classics, a three volume set showcasing 999 of the best products ever created, is the design equivalent of The Oxford English Dictionary.
Sensual Home: Liberate Your Senses and Change Your Life by Ilse Crawford. Taught us that our house should always feel good as well as look good.
Taste: The Secret Meaning of Things by Stephen Bayley. No libaray is complete without a book by this author, Britain's most erudite design commentator. It explores how changing ideas about 'good taste' affect our perception of the world.
Terence Conran's Inspiration: At Home with Design by Stafford Cliff and the great man himself. Focusing on his Berkshire home, Barton Court, it's an homage to his design philosophy and the objects he has collected.
The World of Ornament by David Batterham. An invaluable source book that presents beautiful patterns dating from antiquity to the 19th century. Tiles, fabrics, architecture and more are all included here and with the book comes access to a massive digital database from which you can download images for re-use.
Vincent Van Duysen: Complete Works by Ilse Crawford and Marc Dubois. It's an exhaustive guide to the Belgian interior architects design portfolio form private homes to commercial spaces.
Landscapes in Landscapes, by Dutchman Piet Oudolf. The book presents 23 of his projects, notably the highline in New York and the RHS Garden at Wisley, Surrey, which illustrate his emphasis on plant structure, grasses and perennials.
The Garden Book is a richly illustrated survey of the work of more than 500 garden designers and features a wide range of styles from the oases of ancient Persia to Europes manicured lawns and American creations.
The Gardener's Garden highlights the worlds most beautiful gardens, old and new, all selected by a panel of horticultural experts. Whether you're green-fingered or not, there is plenty in this book to admire. Plus we love the flower-embossed fabric cover.
David Hockney: A Bigger Picture by Tim Barringer and Edith Devaney. Published in 2012 to accompany a retrospective of Hockney's work at the Royal Academy of Arts the book casts the artist as a major figure in the English landscape tradition.
The Art Book. At almost 600 pages the book is ambitious in scope: presenting hundreds of iconic artworks dating from the medieval era to the present- old alongside new- it's a visual feast with an educational edge.
Bals: Legendary Costume Balls of the Twentieth Century by Nicholas Foulkes features all of the parties you wish you could have gone to, from the soiress of 1920s Paris to capotes Black and White Ball in 1966.
Café Society: Socialites patrons and Artists 1920-1960 by Thierry Coudert offers fascinating insights into key figures such as Diana Vreeland, Noel Coward and Barbara Hutton. A true coffee table classic.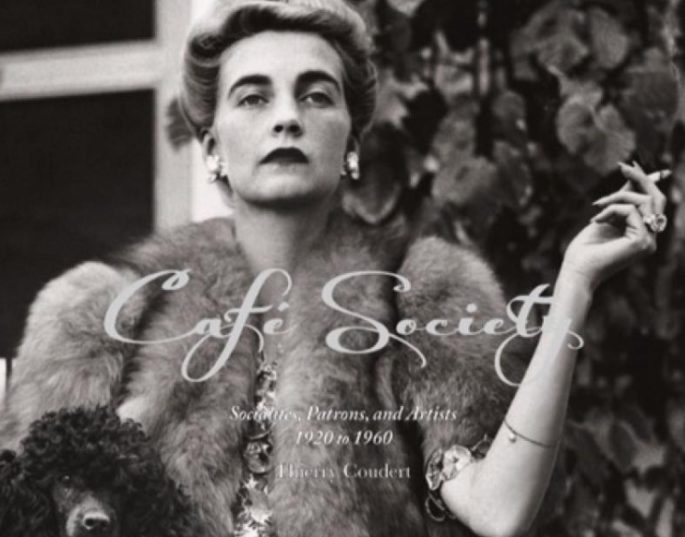 Signs of the Times: A Portrait of the Nation's Tastes sees photographer Martin Parr turning his lens on the British home. The book explores notions of 'good' and 'bad' taste and questions the emotional resonance of our decorating choices.