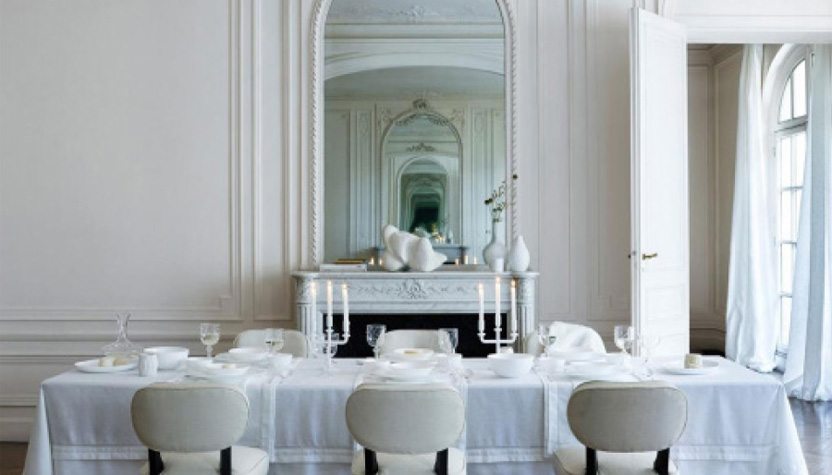 ABOUT
MELISSA'S STYLE HAS STOOD THE TEST OF TIME
Melissa Penfold is Australia's foremost authority on style and design, with an unparalleled reputation as one of the country's most respected and trusted journalists whose mass-reaching digital platforms now have an audience of more than 2 million.
A beacon of style —not just in Australia, but around the world, the Australian media crowned Melissa 'Queen of Style'; for her legendary access to top designers, retailers and brands worldwide that would otherwise be inaccessible, making her one of the most experienced, prestigious names on the international lifestyle scene.
Melissa has created an unrivaled connection with people around Australia, changing the way people shop and decorate. As a longtime weekly columnist for the Sydney Morning Herald, she set the agenda, inspiring and uplifting millions of readers a week, with her practical advice to make life easy and beautiful, for almost two decades.
At 20 – with a degree in Communications – she commenced her career with a job at House & Garden. At 25, she became Design Editor at Belle magazine. In 1996, Fairfax headhunted her to help set up the Domain section, (they admired her unerring rightness for things). Her hugely popular 'Source' and 'Bargain Hunter' weekly Herald columns set new visual standards at the newspaper. It's her timeless taste, simple aesthetic – and the subtle nuances she shares – that people love.
She's worked with the world's biggest brands internationally and locally, (B & B Italia, Poltrona Frau, Kartell, Cappellini); interviewed almost every living design great, and her work has appeared in every major Australian publication including Vogue Living, Belle, House & Garden, Marie Claire, Country Life, Harper's Bazaar, Elle Decor, Gourmet Traveller, Cosmopolitan, The Sydney Morning Herald, Sunday Life, The Australian, The Sun Herald, Australian Financial Review, and more.
Melissa has three best-selling books on the subject of style. Her latest book, 'Living Well by Design' published in New York and London in 2021 by Vendome Press, inspired a Live Well global movement that has been followed by Time Magazine to Zara. Her philosophy is great design creates great moods. Design should make people happy whatever type of space they're decorating. Other books include Australian Style and Melissa Penfold's Little Black Book: Sydney's Shopping Secrets (Penguin/Lantern) which are the golden standard of reference books for architects, designers, stylists and magazine editors.
Melissa regularly partners with leading brands that resonate with her style, from Wedgwood to Waterford, Baker, Royal Copenhagen, Williams-Sonoma, Jo Malone London, IKEA, Pottery Barn, Aerin, Maison et Objet, Pommery, Swarovski, and Dash & Albert. As well as Australian quality names like Australian Antique & Art Dealers Association, Cadrys, David Jones, Designer Rugs, Fanuli Furniture, Myer, Orient House, Parterre, Rawson Homes, LM Home, and many more.
More recently, Melissa has revolutionised auctions in Australia with her online curated collection for Lawsons, the country's oldest and biggest auction house, that are driving a new crowd to buy vintage and antiques, and teaching people beautiful things are life-enhancing. The coveted sales help people master the intimidating but deal-packed marketplace.
Born in Australia, unhindered by the baggage of centuries-old design traditions, Melissa has a freewheeling approach that is admired by people working in the same fields in America and England, with a philosophy that it is more about living than about designing. It's about how a place should feel.
Melissa's accomplishments as a best-selling international author, columnist, supreme arbiter of style, and digital media specialist have established her as one of the most original, trusted influencers and thought leaders in the world today.
Melissa has two adult children, and divides her time between her base in Sydney and travelling the world.
"Melissa has the ear of retailers and designers across the country. She will get to the heart of a trend and tell you how to put together a luxe room for less."

– Australian House and Garden
"Melissa Penfold has revolutionised shopping in Sydney."

– Belle magazine