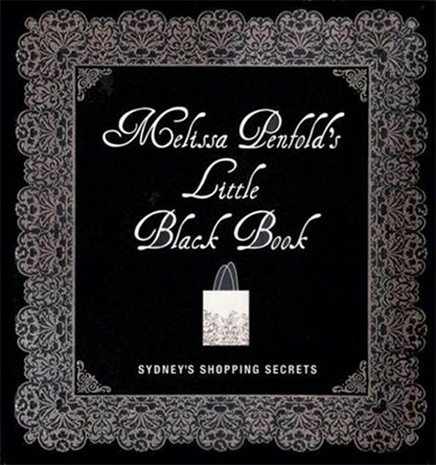 MELISSA PENFOLD'S LITTLE BLACK BOOK
SYDNEY'S SHOPPING SECRETS
Melissa Penfold, style guru for the Sydney Morning Herald, reveals her secrets in this can't-leave-home-without-it guide to the amazing world of Sydney shopping.
Whether you are in the market for a tea cup. a frock or a nice man to hang your curtains, Melissa will show you where to go, what to buy and how much to spend, as well as how to train your eye to spot a bargain at forty paces, whatever your budget or style.
available from penguin australia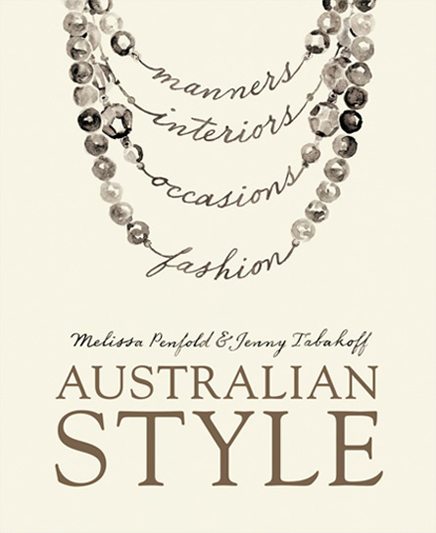 Australian style
Melissa Penfold & Jenny Tabakoff
'Most of us know how to live, but not how to live well. There is a world of difference between the two – and the difference is style.
Style is better than beauty, brains, breeding and billions in the bank. Style cannot be bought, sold or bartered, but it can be acquired, so long as you know where to look. Join style writers and watchers Melissa Penfold and Jenny Tabakoff as they reveal the secrets of the seriously stylish and show you how to be fabulous at everything you do. Discover how style and great manners work their magic everywhere, from the boardroom to the bedroom. Learn the secrets that will help you make a great first impression, pull a house together (even on a shoestring), find the perfect present, get the job or the man of your dream.
available from penguin australia